Ukraine's Zelenskyy says he hopes for peace summit this autumn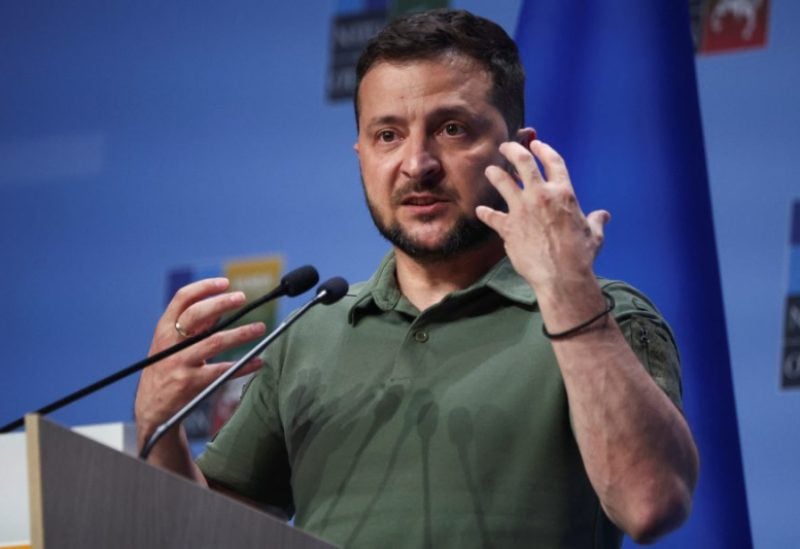 On Wednesday, President Volodymyr Zelenskyy expressed his hope for a "peace summit" in Ukraine to take place this autumn. He mentioned that the talks held in Saudi Arabia this week were a significant step towards achieving that objective.
Zelenskyy told Ukrainian diplomats in a speech published on the president's website that almost 40 countries would be represented at the meeting in Jeddah on Aug 5 and 6.
"We are working on making it (the summit) happen this fall," he said.
"Autumn is very soon, but there is still time to prepare for the summit and involve most of the world's countries."
Zelenskyy and his team are working with allies to build broad support for a "peace summit" that would endorse principles to underpin a settlement to end the war started by Russia's full-scale invasion almost 18 months ago.
The summit would build on a 10-point plan outlined by Kyiv last autumn that has been actively promoted by Zelenskyy.
His vision for peace calls for the full restoration of Ukraine's territorial integrity and a full withdrawal of Russian troops, the protection of food and energy security, nuclear safety, the release of all prisoners, and other points.
No venue has been agreed for the summit yet.
Ukrainian and Western officials have said the summit would not involve Russia.