Ukrainian military advances in Donetsk region and south, officials say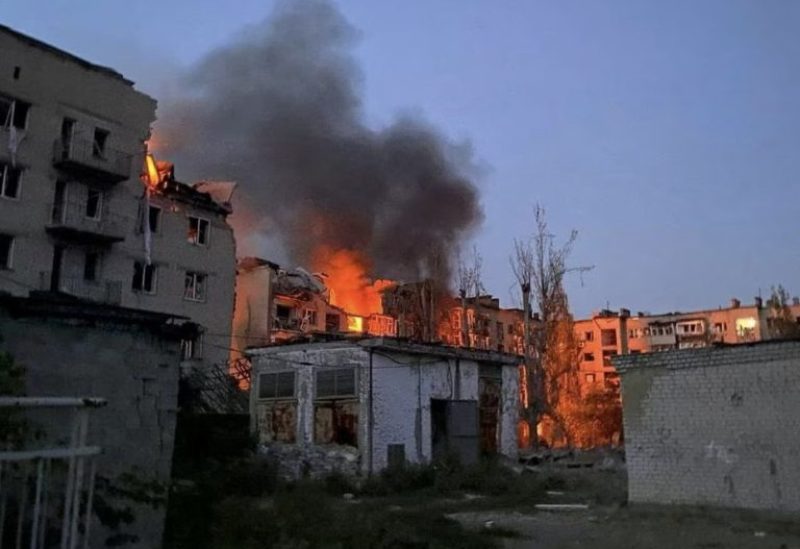 Officials stated on Sunday that Ukraine's military forces have gained successes in several regions of the eastern Donetsk region, the focal point of Russia's 18-month-long invasion of the nation, and in the south.
According to the director of the local military administration, Ukrainian troops in the front line town of Avdiivka took advantage of Russian forces focusing on one sector to advance and conquer part of the village of Opytne south of the city.
"In my opinion, this is very significant," said Vitaliy Barabash on national television. "To be honest, the enemy neglected this southern direction a little."
The advance was described as a "thunderous assault operation" by Barabash, who added that combat was taking place in the hamlet.
Avdiivka, site of a major coking plant, has been under near-constant Russian attack for many months.
The General Staff of Ukraine's armed forces reported successes near Bakhmut — theatre of nearly a year of pitched battles until it was captured by Russian troops in May.
In its evening report, the General Staff reported "partial success as a result of assault operations" near Klishchiivka, a village on heights south of Bakhmut — seen as critical to recapturing the town.
The report also described a measure of success near Robotyne — a settlement it captured late last month — as part of its drive southward through Russian-held areas to the Sea of Azov.