Ukrainian president visits Kherson, celebrates Russian retreat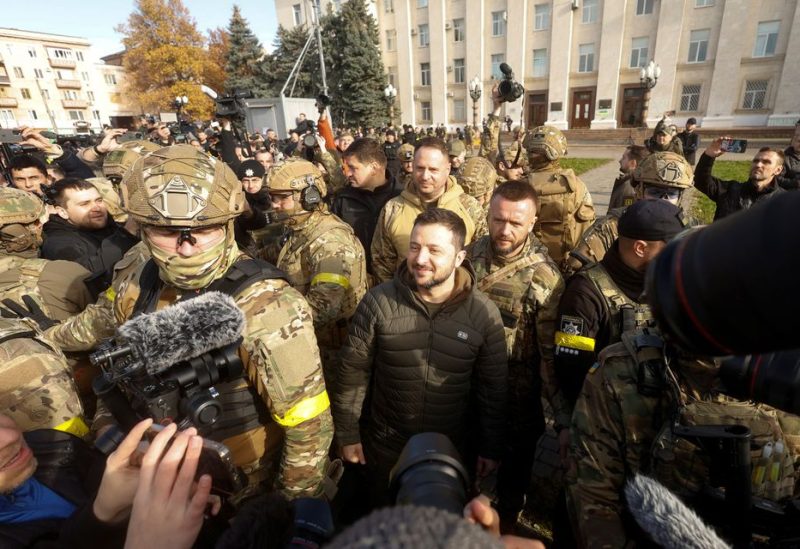 On Monday, Ukrainian President Volodymyr Zelenskiy traveled to the southern city of Kherson to commemorate the city's liberation from Russian forces after several months under Russian control.
He voiced optimism that the war would finally be coming to a conclusion after Russia withdrew from Kherson last week in response to a Ukrainian counteroffensive.
Zelenskiy addressed the troops in front of the administrative building in the central plaza of Kherson and then addressed the media, saying, "We are moving forward." We are prepared for peace, peace for the entire nation.
Military gains are expected to become harder as winter sets in. But, asked whether the recapture of Kherson could be the beginning of the end of the war, Zelenskiy replied: "Of course. "You see our strong army. We are step by step coming (moving) through our country, the temporarily occupied territories."
Zelenskiy thanked NATO and other allies for their support and said the delivery of high mobility artillery rocket systems (HIMARS) from the United States had made a big difference to Ukraine's war effort.
Parents with children, some pushing baby strollers, also gathered in the main square in front of the administration building that until recently was occupied by Russian forces.