Ukrainian troops vow to take back Bakhmut but say it won't be easy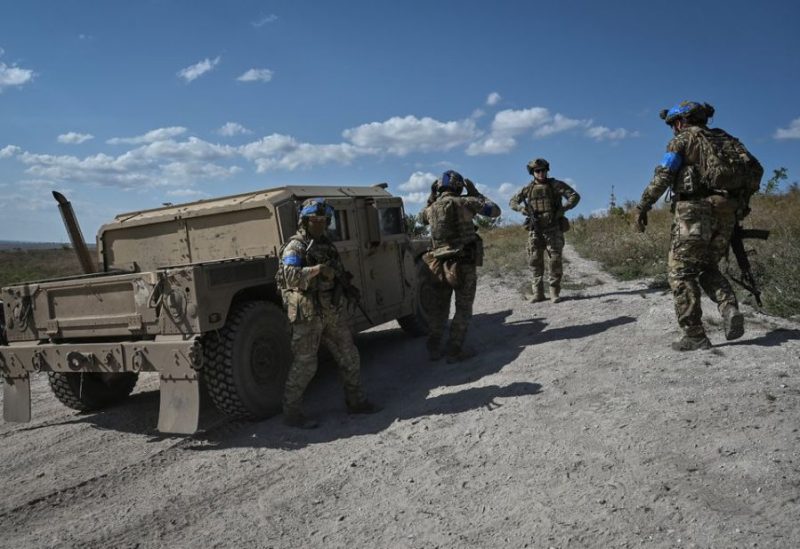 Ukrainian soldiers are vowing to take back the shattered city of Bakhmut but face a long, hard slog after encountering fierce Russian resistance while retaking two villages last week on strategic high ground nearby.
Bakhmut, captured by Russian forces in May, is Moscow's only big prize in more than a year of the war's bloodiest fighting, described by both sides as a meat grinder. President Volodymyr Zelenskiy said this week that Kyiv would retake the city following the capture last week of Andriivka and Klishchiivka to the south.
Viktor, a 23-year-old machine gunner and sharpshooter in the Third Separate Assault Brigade that has led the Ukrainian counter-offensive on Bakhmut's southern outskirts, had no doubt that the ruined city would be recaptured.
But it won't be easy because Russia will still fight hard for it, demonstrated by the ferocity of the combat his unit had just endured in the outlying villages.
"As for Bakhmut: we will take it," he said. "It will be difficult. One shouldn't think that the counter-offensive and taking Bakhmut is easy: (that) we just flank them, close reinforcements routes and it is done. No, it is very difficult work. And it won't happen in a day or two or in a week."
Kyiv says the ruins of Bakhmut have only limited strategic value on their own, but that it still views the battle as pivotal because Russia has concentrated so many of its best troops there. Moscow says holding Bakhmut is key to capturing remaining territory in eastern provinces it claims to have annexed.