UK's environment minister Therese Coffey steps down as Sunak reshuffles govt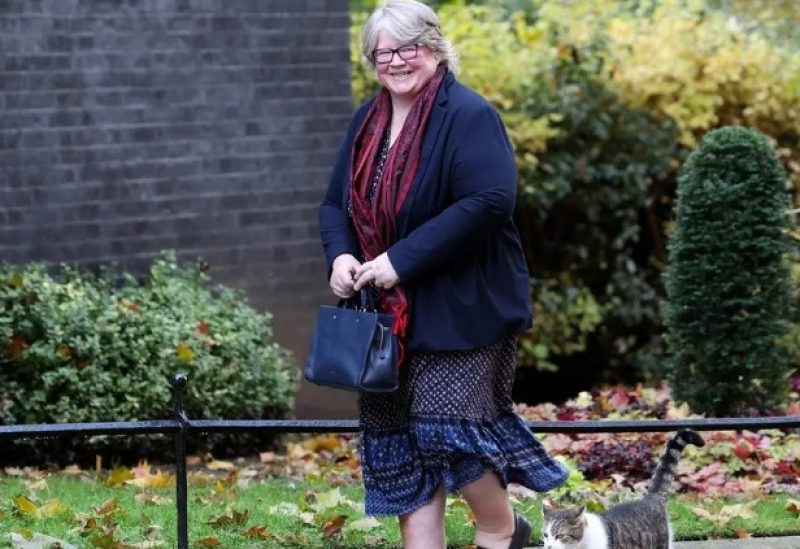 British environment secretary Therese Coffey resigned on Monday as Prime Minister Rishi Sunak reshuffled his top team of ministers.
"I consider it is now the right time to step back from government," Coffey said in a letter to Sunak which was published by his office.
Coffey has held several ministerial jobs including health minister and work and pensions minister, and also served as deputy prime minister under Sunak's predecessor Liz Truss.
In a letter responding to Coffey, Sunak thanked her for "dedicated service."
"You have driven work across government to support the rural economy and taken measures to protect food production here at home," Sunak said.
Sunak's office announced later on Monday that former British health minister Steve Barclay has been appointed Secretary of State for Environment, Food and Rural Affairs, as part of a reshuffle of his top team.
The British PM then appointed Victoria Atkins, formerly Financial Secretary to the Treasury, as the new Secretary of State for Health and Social care as part of a reshuffle of his senior team of ministers, his office said.
Atkins will replace Barclay and will assume oversight of the National Health Service (NHS), Britain's state-funded health system that is under pressure from industrial action by health workers and a growing list of patients waiting for treatment.