UN calls for investigation into Burkina Faso 'mass killings'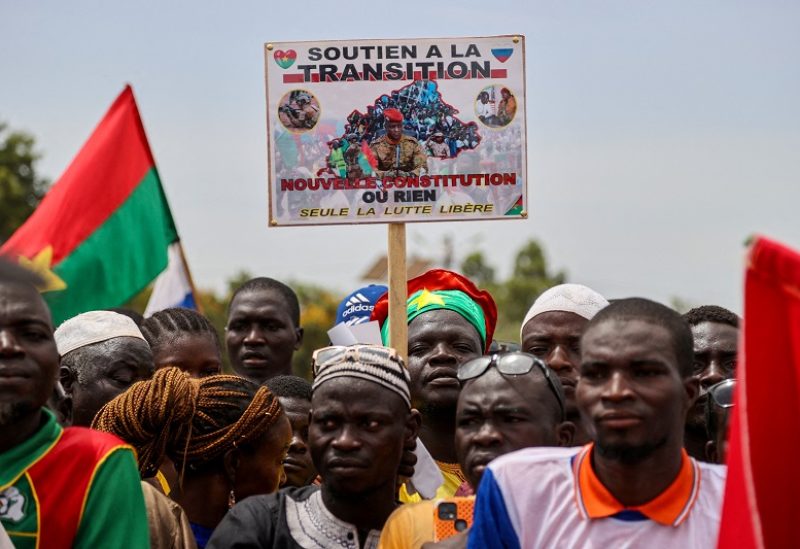 On Wednesday, the United Nations urged an independent investigation into the "mass killings" that occurred in Burkina Faso earlier this month, resulting in the deaths of dozens of individuals, including children.
Burkina Faso's state prosecutor said Monday that more than 70 people had been killed in an attack on November 5 in the town of Zaongo in the central-north of the country, and that most of them were children and elderly people.
The UN rights office said it was "following the alarming reports of mass killings" in the West African country.
"We call on the transitional authorities to carry out promptly a thorough, independent, and transparent investigation into these serious reports," spokeswoman Liz Throssell said in a statement.
She pointed out that while the authorities had confirmed at least 70 deaths, "some reports suggest that some 100 people may have been killed, and a large number injured."
"This incident, during which a number of properties were burned down, is also reported to have led the villagers to flee the area," she said.
The Save the Children aid group also called for an "immediate investigation" into the killings.
"This incident is a grave reminder that children bear the brunt of conflict and insecurity in Burkina Faso," said Benoit Delsarte, Save the Children's director in Burkina Faso.
"The perpetrators of these crimes against children must be held to account and brought to justice. Impunity for violations of children's rights feed into the narrative that these crimes are acceptable," he added in a statement.
The country is battling a jihadist insurgency that spilled over from neighboring Mali in 2015 and has left more than 17,000 civilians and soldiers dead and displaced two million people.
Burkina Faso is ruled by a transitional government put in place after a September 2022 coup.
"Our office in Burkina Faso is continuing to look into what happened but is at this stage unable to identify the perpetrators," UN spokeswoman Throssell said.
She pointed out that it was "difficult to access the area for security reasons and talk to witnesses and survivors," stressing the need for a probe to determine who was behind the killings.
"The perpetrators responsible must be brought to justice, in fair and transparent trials, and reparations must be provided to victims," she added.