UN rights chief urges probe of Israel's 'high-impact' weapons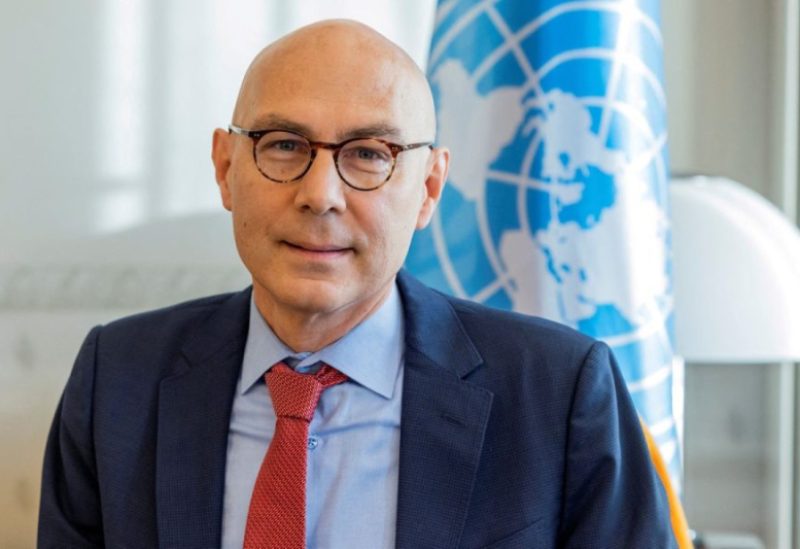 The head of the U.N. human rights office demanded on Friday that Israel's use of "high-impact explosive weapons" in Gaza be looked at because he said it was inflicting indiscriminate destruction in the besieged Palestinian enclave.
The United Nations High Commissioner for Human Rights, Volker Turk, declared that Israel needs to stop using these kinds of weaponry in the crowded region, which is home to 2.3 million Palestinians, half of whom have been forced to flee their homes due to conflict in the past month.
Turk did not specify what weapons he was referring to.
Asked for comment, Israel's permanent mission to the UN in Geneva said: "Israel abides by international humanitarian law at all times. Terrorists don't."
It added the militant group Hamas, which controls Gaza, has embedded itself in densely populated areas and was preventing civilians from leaving.
Israel's air, sea and land bombardment of Gaza, accompanied now by a ground assault deep inside the territory, aims to destroy Hamas.
The Palestinian group killed 1,400 Israelis in a cross-border Oct. 7 attack, according to Israeli tallies, and the U.N. has said the assault involved war crimes. Israel's subsequent bombardment of Gaza has killed more than 10,000 Palestinians according to health authorities in the Palestinian enclave.