UN says conflict may trigger refugee crisis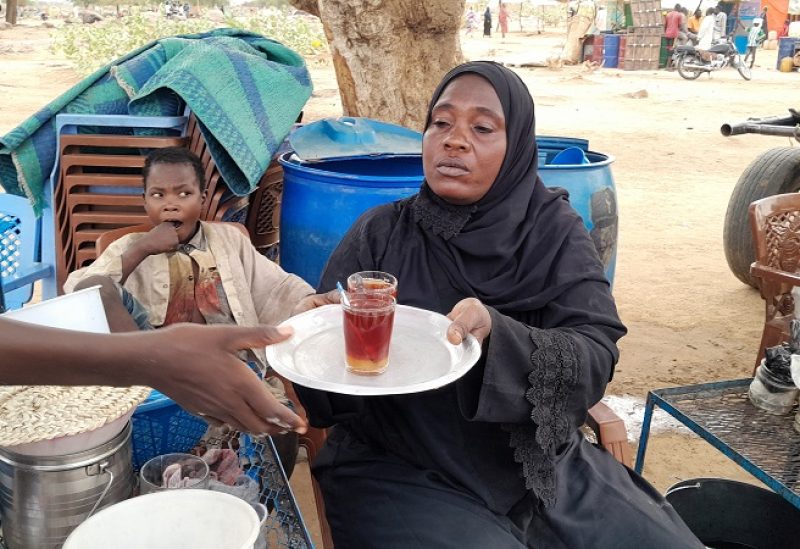 As the fighting continues between the country's top military generals, the United Nations has warned of an influx of refugees fleeing to Sudan's neighboring countries.
UN High Commissioner for Refugees Filippo Grandi said late on Monday that the UN refugee agency (UNHCR) was bracing, alongside governments and partners, "for the possibility that over 800,000 people may flee the fighting in Sudan for neighboring countries."
"We hope it doesn't come to that, but if violence doesn't stop we will see more people forced to flee Sudan seeking safety," Grandi said on Twitter.
Witnesses in Khartoum reported air strikes, gunfire and explosions, despite a second extension of a 72-hour cease-fire.
The power struggle between Sudan's de facto leader, army chief Abdel Fattah Burhan, and his former deputy Mohammed Hamdan Dagalo (more commonly known as Hemeti) who commands the powerful Rapid Support Forces paramilitary group is well into its third week.
The fighting has killed over 500, with thousands more injured. At least 75,000 Sudanese citizens have been internally displaced, with over 50,000 crossing overland into neighboring countries, as per UN figures.
Russia's Defense Ministry said on Tuesday it was evacuating more than 200 people from Sudan.
"Four Il-76 aircraft … of the Russian Aerospace Forces are bringing more than 200 people from the Republic of Sudan to the Russian Federation," the ministry said on the Telegram messaging app.
The evacuees were citizens of Russia and neighboring countries, it added.
The latter included citizens of Afghanistan, the Philippines, the Comoros Islands, Sri Lanka, Ukraine, Madagascar, Syria, the UK and the US.
Monday's ship brings the total of those Saudi Arabia has evacuated since the conflict erupted to 5,409, the ministry said. They include 225 Saudi nationals.
Earlier on Monday, a US-operated rescue ship carrying 300 civilians fleeing Sudan arrived in Saudi Arabia. The French AFP news agency cited officials as saying the ship carried 105 US citizens, 100 Sudanese, and citizens of 15 other countries.