UN says forced to cut Yemen rations, compounding food crisis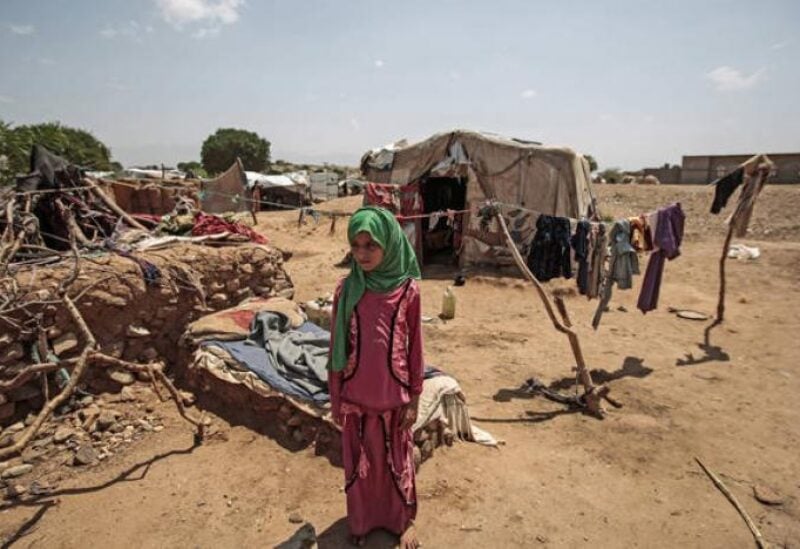 The UN's food agency issued a warning on Friday that due to insufficient funding, over four million Yemenis will experience a reduction in food assistance, worsening one of the most severe humanitarian crises globally.
The World Food Programme said "a deeper funding crisis for its Yemen operations from the end of September onward… will force WFP to make difficult decisions about further cuts to our food assistance programs across the country in the coming months."
Without new funding, it expects more than four million people will receive less food assistance, many of them women and children already suffering from some of the highest malnutrition rates in the world.
With major cuts announced across different programs, the actual number of people affected could be higher.
"We are confronted with the incredibly tough reality of making decisions to take food from the hungry to feed the starving," said Richard Ragan, WFP's Yemen representative.
The UN agency was "fully cognizant of the suffering these cuts will cause," he said in a statement.
Yemen, the Arabian Peninsula's poorest country, is already in the grips of one of the planet's worst humanitarian crises after eight years of war, according to the United Nations.
The conflict broke out in 2014 when Iran-backed Houthi rebels seized the capital Sanaa, prompting a Saudi-led coalition to intervene the following year to prop up the internationally recognized government.
Although fighting has remained largely on hold since a six-month truce expired in October, the United Nations says current hunger levels are unprecedented.
Seventeen million Yemenis are experiencing food insecurity, and one million women and 2.2 million children under five require treatment for acute malnutrition, the UN says.
For the next six months, WFP said it requires $1.05 billion in funding, only 28 percent of which has been secured.
"Yemen will remain one of WFP's largest food assistance operations, but these cuts represent a significant reduction to the agency's programs in the country," it said.
"The funding shortages are happening at a time of more people becoming severely malnourished."
The World Food Programme was forced to slash food aid for 13 million Yemenis by more than 50 percent in June last year because of a funding squeeze.