UN Security Council rejects Russia's resolution on Gaza that fails to mention Hamas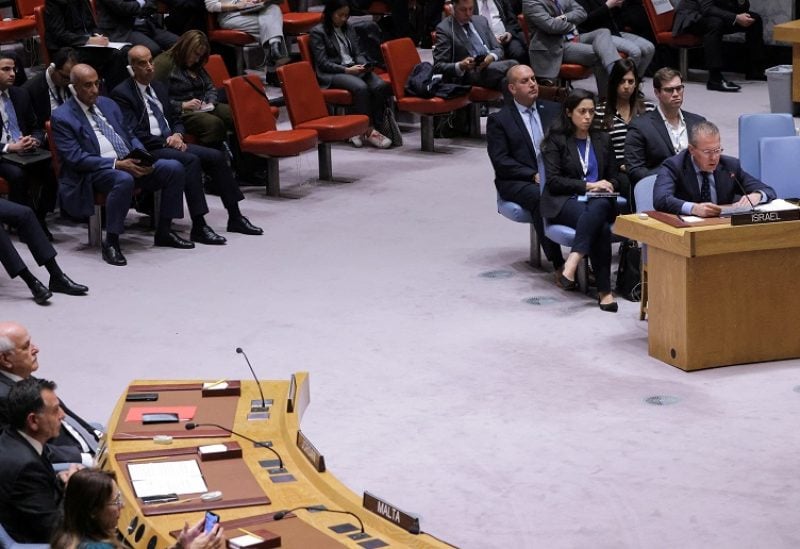 On Monday night, the UN Security Council rejected a Russian resolution that condemned violence and terrorism against civilians but did not mention Hamas. This decision comes after a surprise attack by Hamas that resulted in the death of 1,300 Israelis, marking the deadliest incident for the Jewish community since the Holocaust during World War II.
Only four countries joined Russia in voting for the resolution. Four countries voted against it, including the United States. Six countries abstained.
Russia's UN ambassador, Vassily Nebenzia, had urged support for the resolution to respond to the "unprecedented exacerbation" of the situation, citing the council's inaction since the Oct. 7 attack by Hamas, which controls the Gaza Strip.
It was unclear if the council would vote Monday night on a rival resolution from Brazil that would condemn's the Hamas attack.
The UN's most powerful body, which is charged with maintaining international peace and security, has not taken a position on the Hamas assault or on Israel's response with airstrikes that have killed 2,750 Palestinians and an order to Gazans in the north to head south to avoid an expected ground war.
The Russian draft resolution would have called for "an immediate, durable and fully respected humanitarian cease-fire " and "strongly condemns all violence and hostilities directed against civilians and all acts of terrorism." It never mentions Hamas.
The Brazilian draft resolution calls for "humanitarian pauses" and also "firmly condemns all violence and hostilities against civilians and all acts of terrorism." But it also "unequivocally rejects and condemns the heinous terrorist attacks by Hamas."
Apparently expecting the defeat of its resolution, Russia also proposed two amendments to the Brazilian draft resolution to be voted on separately after the vote on the Russian resolution but before the entire Brazilian resolution would be put to a vote.
One amendment would add a call "for an immediate, durable and fully respected humanitarian cease-fire."
The second proposed amendment "also unequivocally condemns indiscriminate attacks against civilians as well as against civilian objects in the Gaza Strip depriving civilian population of means indispensable for their survival, in violation of international law."
The Security Council had met behind closed doors Friday for the second time in five days on the Israel-Hamas war, but couldn't reach a united approach. Russia proposed its draft resolution and Brazil, the current council president, circulated its rival draft over the weekend.