UN Security Council to vote on call for pauses in Gaza fighting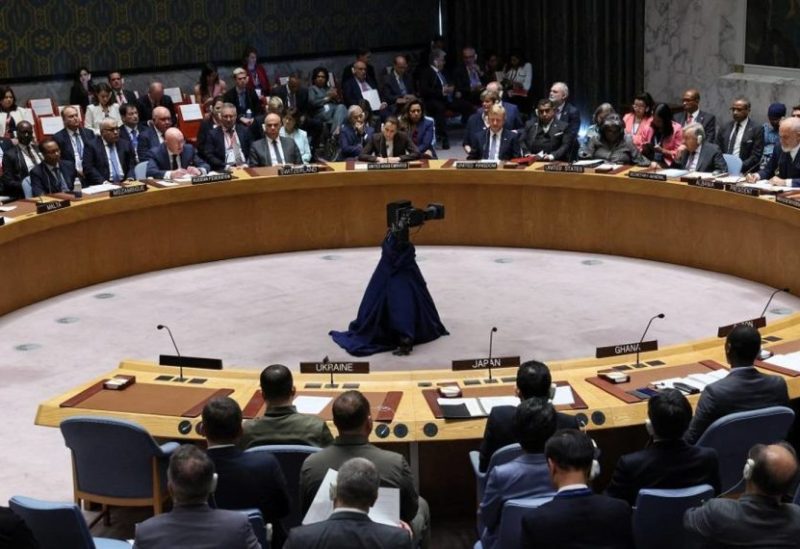 Later on Wednesday, the United Nations Security Council is set to vote on a proposal urging immediate and prolonged humanitarian pauses and pathways across the Gaza Strip. These measures aim to facilitate aid delivery over several days. Diplomats have indicated this forthcoming vote.
Some diplomats said they expected the 15-member council to adopt the resolution, though some countries were likely to abstain. A resolution needs at least nine votes in favor and no vetoes by the United States, Russia, China, France or Britain.
It will be the fifth council attempt to take action since Palestinian Hamas militants attacked Israel on Oct. 7, killing 1,200 people and taking 240 people hostage. Israel vowed to wipe out Hamas, which rules Gaza, striking the enclave of 2.3 million from the air, imposing a siege and launching a ground invasion.
The Security Council attempted four times in two weeks in October to act — Russia failed twice to get the minimum votes needed, the United States vetoed a Brazilian-drafted resolution and Russia and China vetoed a US-drafted resolution.
The stalemate has largely been centered on whether to call for a humanitarian pause or a ceasefire. A pause is generally considered less formal and shorter than a ceasefire, which has to be agreed by the warring parties.
The draft resolution to be voted on later on Wednesday, drafted by Malta, "calls for urgent and extended humanitarian pauses and corridors throughout the Gaza Strip for a sufficient number of days to enable … the full, rapid, safe, and unhindered humanitarian access."
The text demands compliance with international law, specifically the protection of civilians, especially children.
It also calls for the immediate and unconditional release of all hostages held by Hamas and other groups, especially children. The draft does not condemn the actions of Hamas, a point of contention for Israel's ally, the United States.
The text calls on all parties not to deprive civilians in Gaza of basic services and humanitarian aid needed for their survival, welcomes the initial, limited deliveries of aid and calls for that to be scaled up.
In the wake of the Security Council deadlock last month, the 193-member UN General Assembly adopted on Oct. 28 — with 121 votes in favor — a resolution drafted by Arab states that called for an immediate humanitarian truce and demanded aid access to the besieged Gaza Strip and protection of civilians.