US caver rescued after days-long climb from 1,000 metres deep in Turkish cave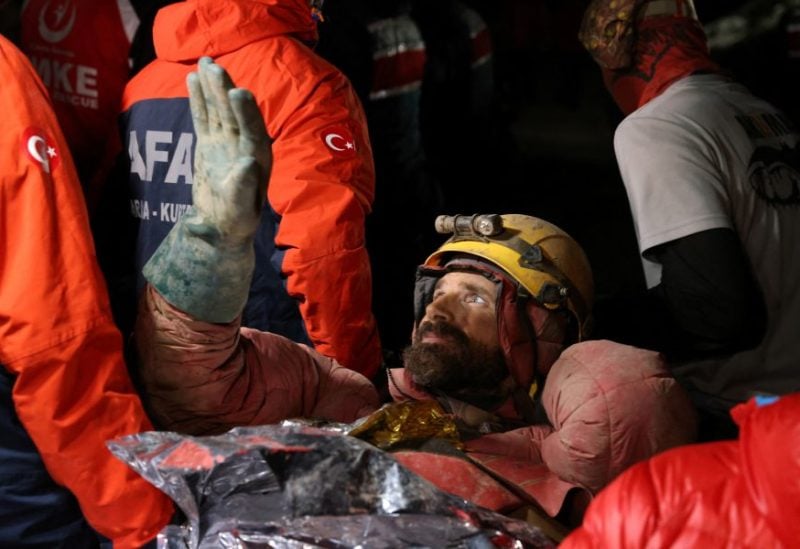 After a days-long international rescue mission, an American caver who became stranded more than 1,000 meters (3,300 feet) down in southern Turkey after becoming ill was rescued early Tuesday, according to Turkey's TUMAF caving organization.
Mark Dickey, 40, was on an international exploration mission in the Morca cave in Mersin province's Taurus mountains when he apparently developed gastrointestinal bleeding at a depth of 1,040 meters.
"Dickey was removed from the last exit of the cave," TUMAF wrote on social media platform X, formerly known as Twitter.
"Thus, the cave rescue part of the operation has ended successfully. We congratulate all those who have contributed!" it added.
Italian rescuers said Dickey was taken to the medical tent at the camp for checks.
More than 150 rescuers from Turkey, Croatia, Italy and other countries worked for nine days to rescue him from the country's third deepest cave.
Footage from previous phases of the operation showed Dickey lying inside the cave and receiving treatment by a medical team. Footage also showed other teams moving down the caves with ropes and making their way through narrow passages.