US condemns racist chants against Arabs during far-right Israeli 'flag day' march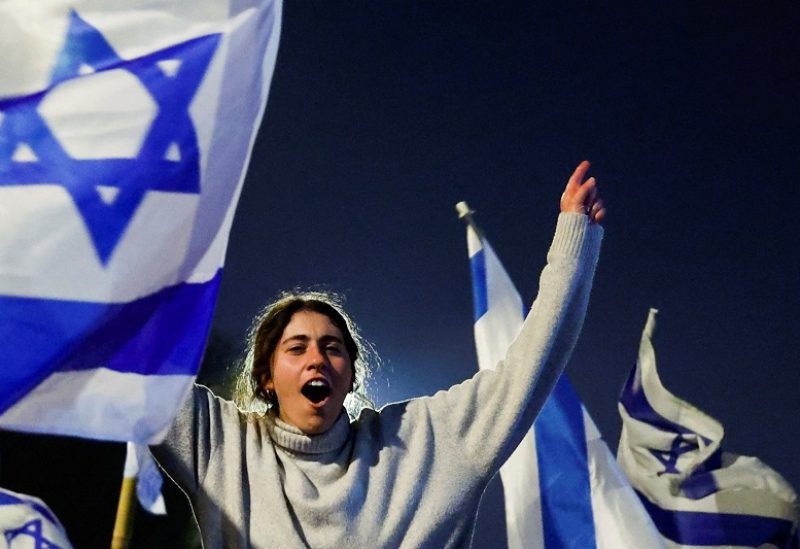 Racist language that some fanatical Jewish groups used during a "flag day" march by extremist Jewish settlers, was condemned by the US.
"The United States unequivocally opposes racist language of any form. We condemn the hateful chants such as 'Death to Arabs' during today's marches in Jerusalem," State Department spokesman Matthew Miller said on Twitter.
Israeli forces injured two Palestinians, including a child, during a mass demonstration Thursday against the flag march in the Gaza Strip near its border with Israel, according to media reports.
Thousads of far-right Israelis gathered in occupied East Jerusalem for the annual "flag day" march, which took place this year amid heightened tensions.
The march is staged by Israeli settlers every year to mark what they call the unification of Jerusalem, in reference to Israel's occupation of the city in 1967.
Israel occupied East Jerusalem, where Al-Aqsa Mosque is located, during the 1967 Arab-Israeli War. It annexed the entire city in 1980 in a move never recognized by the international community.
For Muslims, Al-Aqsa Mosque represents Islam's third-holiest site. Jews call the area the Temple Mount, saying it was the site of two Jewish temples in ancient times.