US confirms death of American amid ongoing fighting in Sudan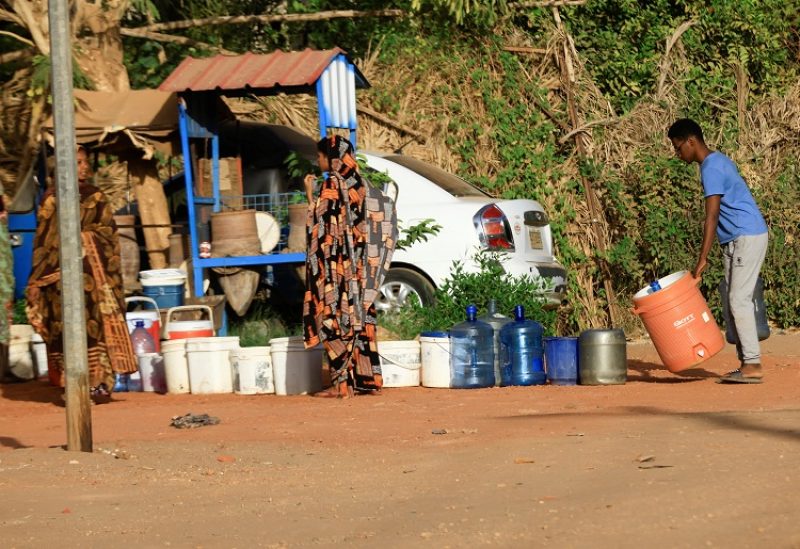 While warring generals seek to claim control of the East African country in fighting that has drawn international condemnation, the US confirmed the death of a US national in Sudan on Friday.
National Security Council spokesperson John Kirby said an "American citizen and tragically was killed" in the fighting. He did not identify the individual, but voiced condolences to their family.
The Pentagon on Thursday confirmed the US is moving forces in the region ahead of a potential withdrawal of American diplomats from Sudan, but Kirby said the US has yet to be able to complete its efforts to gather all American diplomats ahead of any extraction.
"That process is not complete. But I know that the Ambassador John Godfrey over there is working very hard to see if he can affect that," he said. "I think you can understand that it's not just as simple as jumping in a taxicab and making your way to the embassy. It is a very dangerous situation in Khartoum as the fighting continues."
At least 413 people have died and more than 3,500 injured since the fighting erupted last Saturday between the Sudanese army and the paramilitary Rapid Support Forces (RSF) in the capital Khartoum and its surroundings.
International and regional efforts have so far failed to bring an end to the fighting between the Sudanese army led by Gen. Abdel Fattah Burhan and RSF Gen. Mohammed Hamdan Dagalo.
On April 15, fighting erupted between the Sudanese army and the RSF, and has so far left more than 400 people dead in Khartoum and other cities.
Sudan has been without a functioning government since October 2021, when the military dismissed Prime Minister Abdalla Hamdok's transitional government and declared a state of emergency in what political forces called a "coup."