US dispatches Mideast military assets, Israel pounds Gaza, targets in Syria, Lebanon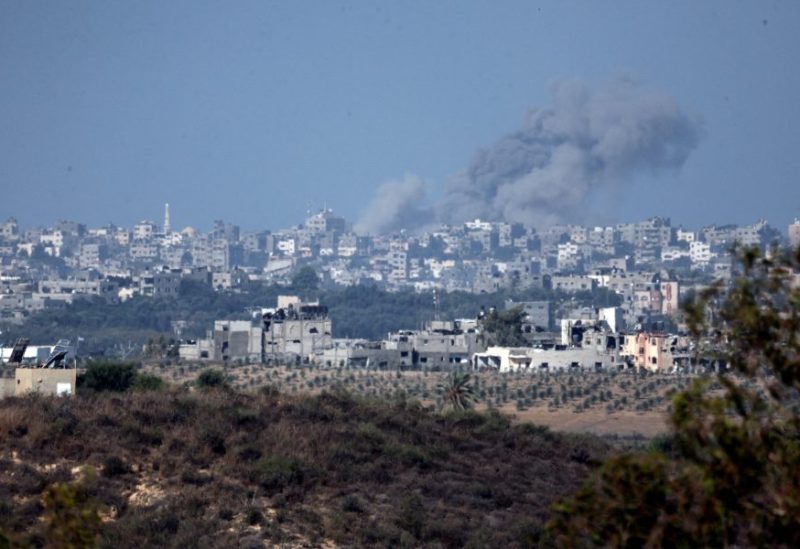 As Israel continued to crush Gaza and violent skirmishes near the border with Lebanon worsened, concerns over the possibility that the Israel-Hamas war will spread into a larger Middle East battle grew on Sunday. The United States has been deploying more military forces to the region.
According to Gaza's Health Ministry, Israeli airstrikes have killed 266 Palestinians in the last 24 hours in the enclave, which Israel placed under "total siege" following a fatal mass infiltration into Israel on October 7 by Hamas gunmen, killing 117 children among them.
In neighbouring Syria – where Hamas's main regional backer Iran has a military presence – Israeli missiles hit Damascus and Aleppo international airports early on Sunday, putting both out of service and killing two workers, Syrian state media said.
Along Israel's northern border with Lebanon, the Iran-backed Hezbollah group has clashed with Israeli forces in support of Hamas in the deadliest escalation of frontier violence since an Israel-Hezbollah war in 2006.
Hezbollah said four fighters were killed in heavy exchanges of fire on Sunday and another died of wounds sustained earlier, raising to 24 the number of its members killed since Oct. 7.
Lebanese security sources said 11 fighters with Palestinian militant groups in Lebanon had also been killed in the volatile border region, alongside four civilians. At least five Israeli soldiers and one civilian have been killed on Israel's side of the frontier, according to Israeli military reports.