US envoy meets family of Iranian-German imprisoned in Iran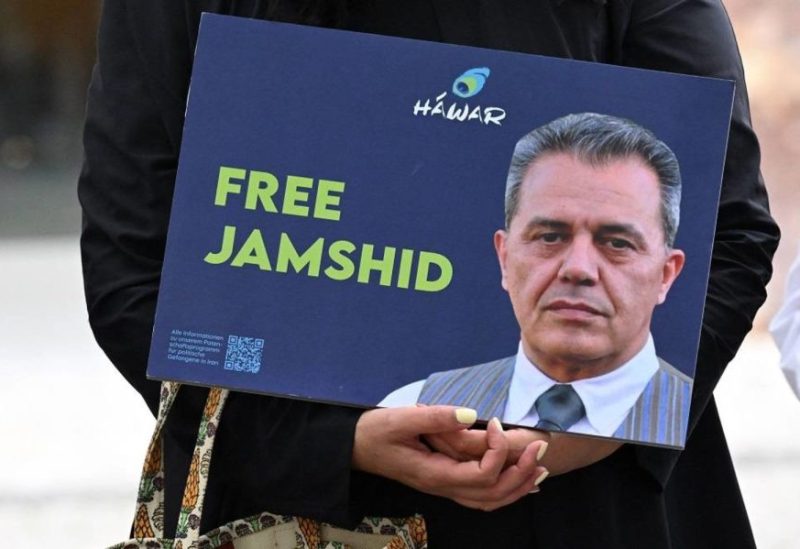 A US envoy for Iran met on Friday with the family of Iranian-German national Jamshid Sharmahd, who was sentenced to death in February in Iran after being convicted of heading a pro-monarchist group accused of a deadly 2008 bombing.
Deputy Special Envoy Abram Paley posted a picture of himself with Sharmahd's son Shayan and daughter Gazelle on the social media site X, formerly known as Twitter.
"I welcomed the opportunity to meet with Jamshid Sharmahd's family today. He should have never been detained in Iran, and we hope to see the day he is reunited with his loved ones," Paley wrote.
Responding to the post, Gazelle Sharmahd said she had told Paley she needed "actions" and that her father must be part of whatever is agreed to free US nationals.
"We will continue to urge the Biden Administration to work with stakeholders to #LeaveNoOneBehind or stop negotiations with my dad's kidnappers," Sharmahd said on X.
Jamshid Sharmahd, who also has US residency, was arrested in 2020. Iran's intelligence ministry at the time described him as "the ringleader of the terrorist Tondar group, who directed armed and terrorist acts in Iran from America."
Based in Los Angeles, the little-known Kingdom Assembly of Iran, or Tondar, says it seeks to restore the Iranian monarchy that was overthrown by the 1979 revolution. It runs pro-Iranian opposition radio and television stations abroad.