US forces returning to Philippines to counter China threats Previous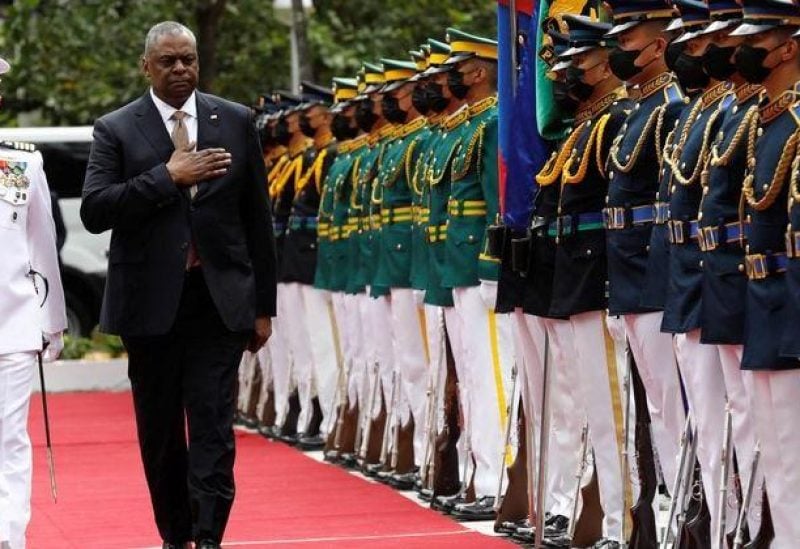 The US has been taking steps to rebuild its military might in the Philippines more than 30 years after the closure of its large bases in the country and reinforcing an arc of military alliances in Asia in a starkly different post-Cold War era when the perceived new regional threat is an increasingly belligerent China.
On Feb. 2, the longtime allies announced that rotating batches of American forces would be granted access to four more Philippine military camps aside from five other local bases, where US-funded constructions have picked up pace to build barracks, warehouses and other buildings to accommodate a yet-unspecified but expectedly considerable number of visiting troops under a 2014 defense pact.
Manila-based political scientist Andrea Chloe Wong said the location of the Philippine camps would give the US military the presence it would need to be a "strong deterrent against Chinese aggression" in the South China Sea, where China, the Philippines and four other governments have had increasingly tense territorial rifts — as well as a potential Chinese invasion of Taiwan, which Beijing views as its own territory to be brought under Chinese control, by force if necessary.
Around the former US Navy base in Subic, now a bustling commercial freeport and tourism destination northwest of Manila, news of the Philippine government's decision to allow an expanded American military presence rekindled memories of an era when thousands of US sailors pumped money, life and hope into the neighboring city of Olongapo.
"Olongapo was like Las Vegas then," Filipino businessman AJ Saliba told The Associated Press in an interview in his foreign currency exchange and music shop along what used to be Olongapo's garish red-light strip.
"Noisy as early as noon with neon lights turned on and the Americans roaming around. Women were everywhere. Jeepney drivers, tricycles, restaurants, bars, hotels — everybody was making money — so if they will return, my God, you know, that'll be the best news," he said.
US Defense Secretary Lloyd Austin said during his visit in Manila last week that Washington was not trying to reestablish permanent bases, but that the agreement to broaden its military presence under the Enhanced Defense Cooperation Agreement was "a big deal."
Visiting American military personnel could engage the Philippine military in larger joint combat-readiness trainings, provide help in responding rapidly to disasters and press efforts to help modernize Manila's armed forces, Austin and his Philippine counterpart Carlito Galvez Jr. said.
"This is part of our effort to modernize our alliance, and these efforts are especially important as the People's Republic of China continues to advance its illegitimate claims in the West Philippine Sea," Austin said at a news conference in Manila.
Chinese Foreign Ministry spokesperson Mao Ning said the US military's strengthening in the region was escalating tensions and risking peace and stability.
"Regional countries need to remain vigilant and avoid being coerced or used by the US," Mao told reporters Feb. 2 at a briefing in Beijing.
Austin and Galvez did not reveal the four new locations where the Americans would be granted access and allowed to preposition weapons and other equipment. The Philippine defense chief said local officials, where the Americans would stay, had to be consulted.
In November, then-Armed Forces of the Philippines Chief of Staff Lt. Gen. Bartolome Bacarro disclosed that the sites included the strategic Subic Bay, where the Navy base was once a boon to the local economy. But two senior Philippine officials told the AP that Subic, where a Philippine navy camp is located, was not among the current list of sites where Washington has sought access for its forces, although they suggested that could change as talks were continuing. The two officials spoke on condition of anonymity because they were not authorized to discuss the issue publicly.
Subic freeport administrator Rolen Paulino said he has not been notified by the government that the former American naval base has been designated as a potential site for visiting US forces.
A renewed US military presence at Subic, however, would generate more jobs and raise additional freeport revenues at a crucial time when many Filipinos and businesses are still struggling to recover from two years of COVID-19 lockdowns and an economic recession wrought by coronavirus outbreaks, Paulino said.
"I see them as tourists," he said of the US forces whose presence could boost economic recovery.
About the size of Singapore, the former American Navy base at Subic with its deep harbors, a ship repair yard and huge warehouses had been used to support the US war effort in Vietnam in the 1960s and ′70s. It was shut down and transformed into a commercial freeport and recreational complex in 1992 after the Philippine Senate rejected an extension of US lease.
A year earlier, the US Air Force withdrew from Clark Air Base near Subic after nearby Mount Pinatubo roared back to life in the second-largest volcanic eruption of the 20th century and belched ash on the air base and outlying regions.