US has 'high confidence' Palestinian rocket caused Gaza hospital blast: Official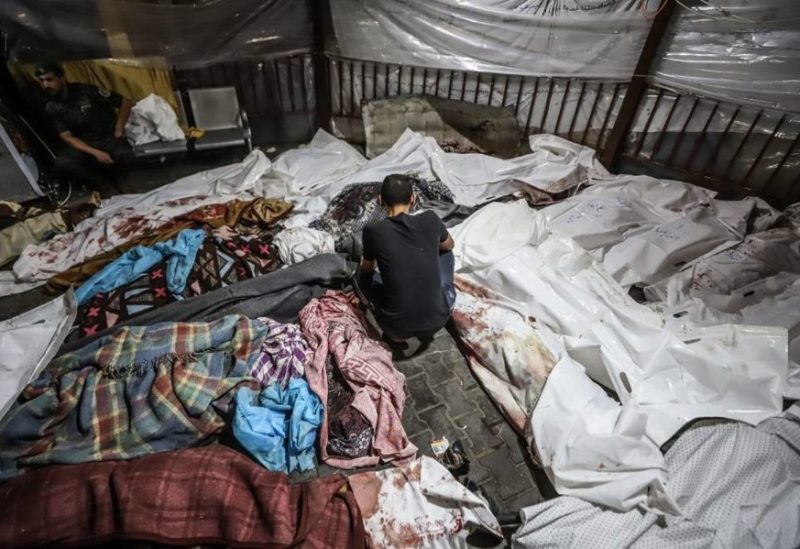 A U.S. official revealed on Tuesday that U.S. intelligence officials have a "high confidence" that the explosion at a Gaza hospital last week was the result of a Palestinian rocket breaking up mid-flight, and not attributable to Israel.
The Hamas-run Gaza health ministry said 471 people were killed in the blast at Al-Ahli al-Arabi Hospital on Oct. 17. Palestinians and Arab states said an Israeli air strike hit the hospital.
Israel said the blast was caused by a failed rocket launch by the Palestinian militant Islamic Jihad group, which has denied responsibility.
US President Biden said a day after the incident, while visiting Tel Aviv, that the explosion appeared to be the result of an errant rocket fired by a "terrorist group", echoing Israel's view.
The New York Times, NBC News and other US media reported the US intelligence assessment earlier on Tuesday, citing a briefing with reporters. The US official declined to be named as the information remained confidential.
The officials said there was still uncertainty around the death toll and the number of injuries, the New York Times reported. The officials said there was little damage to the hospital and the structure did not collapse, it reported.
The intelligence assessment was based on Israeli intercepts of Palestinian groups, publicly available video, communications intercepts provided by the Israelis and images of the blast and the aftermath, the officials told the newspaper.
An unclassified US intelligence report seen by Reuters two days after the blast estimated the death toll was "probably at the low end of the 100 to 300 spectrum" but added that the assessment may evolve.