US Lawmakers Led by Senate Majority Leader Schumer Arrive in China on First Such Visit since 2019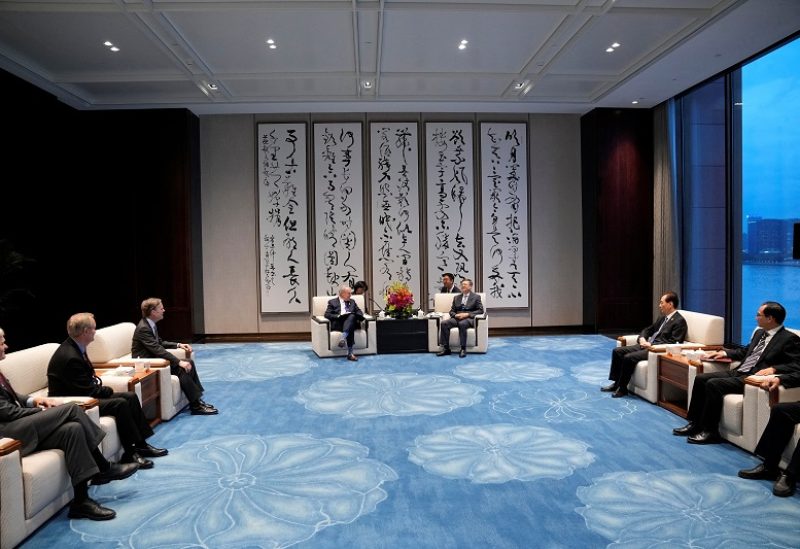 A delegation of U.S. lawmakers, with Senate Majority Leader Chuck Schumer at the helm, arrived in China on Saturday, marking the first congressional visit to the country since 2019.
The trip comes amid a sharp deterioration in relations between the two countries and as Chinese and American officials try to lay the groundwork for a possible meeting between Presidents Joe Biden and Xi Jinping in November, The Associated Press said.
The delegation of six senators, which includes three Democrats and three Republicans, landed in Shanghai in the mid-afternoon. The Republicans were led by Idaho Sen. Mike Crapo, the senior member of his party on the Senate Finance Committee. Schumer is a New York Democrat.
A series of high-ranking Biden administration officials have met their Chinese counterparts in Beijing in recent months, but no other US lawmakers have made the trip since China lifted its COVID-19 restrictions in December of last year.
China said in a statement earlier this week that it hoped the visit would "contribute to a more objective understanding of China in the US Congress."
Schumer's office said he would focus on the need for reciprocity from China for US business in trade and on maintaining American leadership in advanced technologies for national security. He also hopes to discuss human rights, fentanyl production, and China's role in the international community, as well as areas for potential cooperation.
A smooth visit could help pave the way for a Biden-Xi summit during the Asia-Pacific Economic Cooperation leaders meeting in San Francisco next month. The senators hope to meet Xi in Beijing during their visit.
A Chinese international relations expert said that Schumer's visit is a sign of improvement in China-US relations.
"If the talks proceed well, there is the possibility that President Xi will meet Schumer," said Wang Yiwei, the director of the Institute of International Affairs at Renmin University of China. "If their meeting is realized, the chances for a Xi-Biden meeting will become greater."
The White House has been in touch with Schumer and supports the delegation's visit to the region, White House Press Secretary Karine Jean-Pierre said after the trip was announced. The senators will go to South Korea and Japan after their stop in China.