US military prepares for possible Sudan embassy evacuation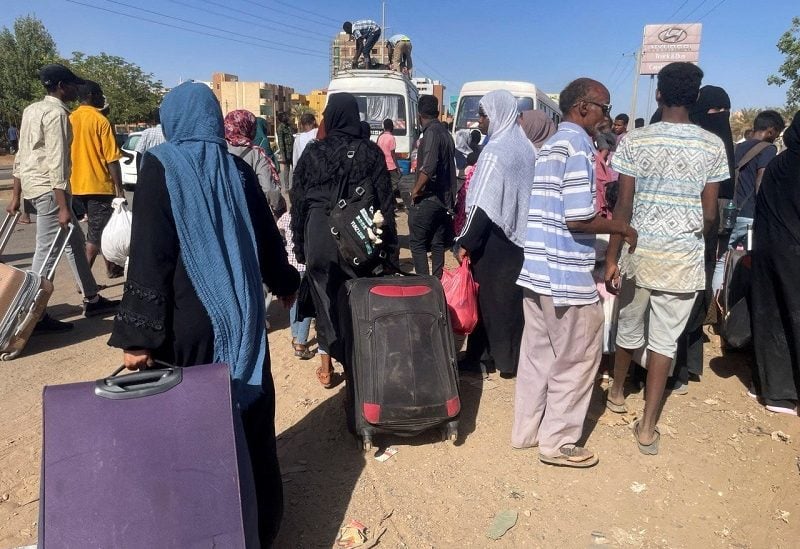 Preparing for the possible evacuation of US Embassy personnel from Sudan, the Pentagon is moving military assets to a Naval base in Djibouti
Two Biden administration officials say the deployments to Camp Lemmonier in Djibouti are necessary because of the current uncertain situation in Sudan, where fighting is raging between two warring factions.
The officials spoke on condition of anonymity to describe the administration's planning for a potential evacuation. That planning got underway in earnest on Monday after a US Embassy convoy was attacked in Khartoum, the Sudanese capital.
In a statement Thursday, the Pentagon said it will deploy "additional capabilities" to the region to potentially help facilitate an evacuation of embassy personnel from Sudan if required, but provided no details, and did not state the location.
Security conditions in Khartoum and elsewhere have thus far prevented the State Department from implementing a so-called "ordered departure," a move that would require staffers to leave the country.
Since hostilities between the two factions erupted last weekend, the US has been contemplating the evacuation of government employees and has been transporting them from their homes to a secure, centralized location to prepare for such an eventuality.
The officials said Djibouti, the small country on the Gulf of Aden that is sandwiched between Ethiopia, Eritrea and Somalia, will be the staging point for any evacuation operation.
However, any evacuation in the current circumstances is fraught with difficulty and security risks as Khartoum's airport remains non-functional and overland routes from the capital out of the country are long and hazardous even without the current hostilities.
If a secure landing zone in or near Khartoum cannot be found, one option would be to drive evacuees to Port Sudan on the Red Sea. But that is a 12-hour trip and the roads over the 523-mile (841-kilometer) route are treacherous.
Another might be to drive to neighboring Eritrea, however that would also be problematic given that Eritrea's leader, Isaias Afwerki, is not a friend of the US or the West in general.
The last time the US evacuated embassy personnel overland was from Libya in July 2014, when a large convoy of US military vehicles drove staff from the Tripoli embassy to Tunisia. There have been more recent evacuations, most notably in Afghanistan and Yemen, but those have been conducted largely by air.