US Missile Destroyer Laboon Heading to Black Sea to Carry Out Security Operations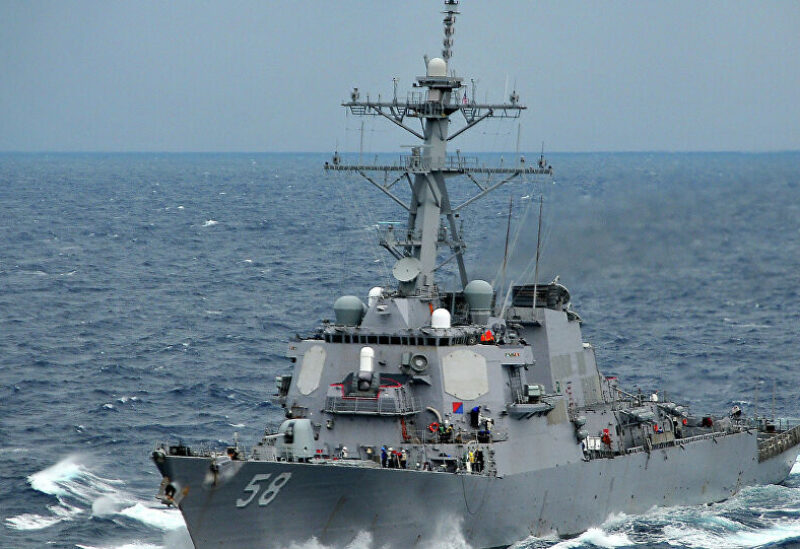 The American guided-missile destroyer Laboon is heading towards the Black Sea to carry out maritime security operations, US Naval Forces Europe-Africa announced on Friday.
"Laboon began its northbound transit into the #BlackSea to conduct #maritimesecurity operations in the region. The @USNavy routinely operates with our @NATO Allies & partners in the Black Sea!", US Naval Forces Europe-Africa wrote on Twitter.
The Arleigh Burke-class guided-missile destroyer Laboon, which was commissioned in 1995, has two Aegis launchers capable of carrying up to 56 nuclear-armed Tomahawk cruise missiles. It is also equipped with an SH-60 Sea Hawk helicopter.
American warships and military aircraft have been making visits to the Black Sea ever more frequently over the past few years, as relations grow tense between NATO and Moscow. At least three US destroyers and one cruiser have entered the Black Sea since the beginning of 2021.
Chief of the Russian General Staff Valery Gerasimov stressed last year that the activity of alliance vessels in the Black, Baltic, and Barents Seas had reached new heights, with Moscow repeatedly warning that such activity by the bloc near Russia's borders might result in incidents.