US Navy conducts passing exercise with Turkish Navy amid tensions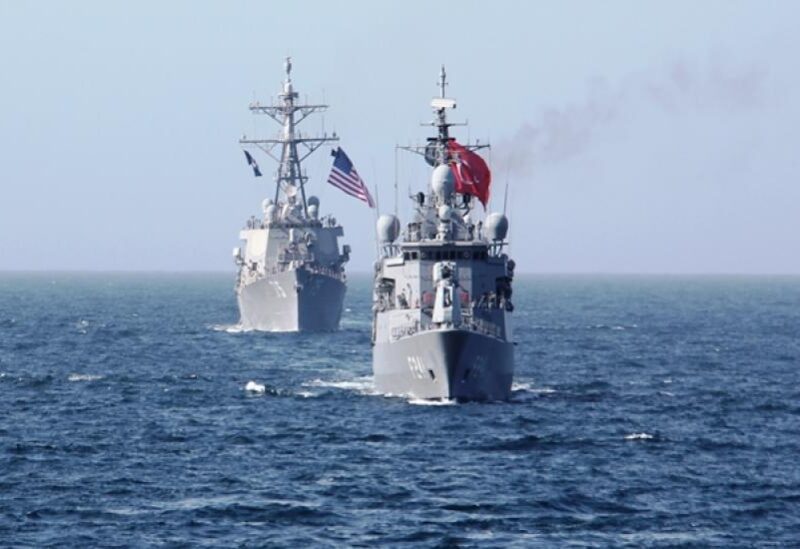 Amid tensions between the Nato allies on a range of issues, The US Navy conducted a passing and communication exercise with Turkish naval ships in the Mediterranean Sea this week
"A pleasure working with our Turkish Allies and continuing to build upon a 70-year foundation of shared values and experiences," the US Navy tweeted along with photos of the USS Dwight D Eisenhower carrier strike group taking part in the exercise.
Earlier this month the US weighed in on the ongoing maritime disputes between Turkey and Greece in the eastern Mediterranean, urging its fellow Nato allies to ease tensions.
Secretary of State Antony Blinken said: "I think one of the positive developments has been in recent weeks a significant diminution in the temperature on those issues with Turkey engaged with the European Union and others to try to move forward in a more productive way."
Turkey is also at odds with Nato allies over its purchase of Russia S-400 missile air defence system, which resulted in Ankara being suspended from the alliance's F-35 stealth fight programme. Nato says the S-400 system in Turkey would be incompatible with its own systems and expose the F-35s to possible Russian tampering.
For its part, Ankara objects to US support for Syrian Kurdish militias that led the fight against ISIS in Syria but which Turkey regards as an extension of a domestic Kurdish terror group. Turkey is also angered by the US refusal to hand over Fethullah Gulen, a Turkish Islamic preacher living in exile in Pennsylvania who Ankara accuses of orchestrating a 2016 coup attempt against President Recep Tayyip Erdogan's government.
The US and European countries have raised concerns about rights violations in Turkey's continuing crackdown against alleged coup plotters, as well as the prosecution this week of the opposition Peoples' Democratic Party (HDP) over alleged links to Kurdish militants.