US Navy shoots down Houthi drones, missiles potentially targeting Israel: Pentagon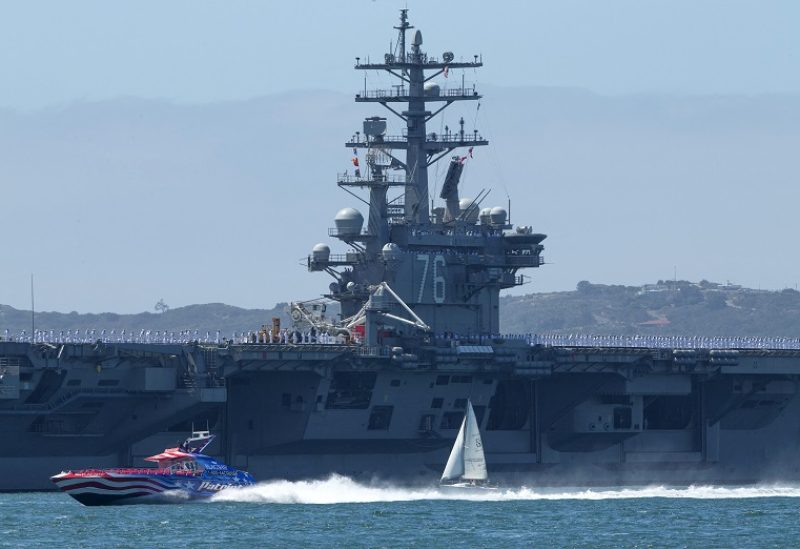 According to the Pentagon, a US Navy warship intercepted and destroyed missiles and drones launched by the Iran-backed Houthi rebels in Yemen on Thursday.
Pentagon Press Secretary Brig. Gen. Pat Ryder informed the press that the Houthis had fired three land-attack cruise missiles and "multiple drones." He noted that these projectiles were launched from Yemen, traveling northward along the Red Sea, potentially with intentions to reach targets in Israel.
The Pentagon said the USS Carney destroyer was in the northern Red Sea on Thursday when it made the decision to shoot down the missiles and drones.
US military bases in Syria and Iraq also came under attack over the last 24 hours, Ryder said, adding that the US was still assessing who was behind the recent attacks on US troops in the Middle East. "Clearly, this is an uptick in terms of the types of drone activity we've seen in Iraq and Syria," he said. The Pentagon also revealed that a US civilian contractor suffered a "cardiac episode" while sheltering and died after early warning systems indicated a possible threat approaching Ain al-Asad Air Base in Iraq.
Following the Hamas attack on Israel last week, Pentagon chief Lloyd Austin deployed two US aircraft carrier strike groups to the Eastern Mediterranean and the augmentation of fighter jets.
Austin and other US officials warned Iran, Hezbollah and other Iranian proxies against opening a second front on Israel. A rapid response Marine unit was also ordered to head to the coast of Israel as the latter prepared to launch an operation against Hamas militants in Gaza.
Despite the moves, US officials say there are no plans for American boots to be on the ground in Israel. There is, however, a group of US servicemembers advising and helping with hostage recovery in Israel.