US sanctions Eritrea's military, political party over Ethiopian conflict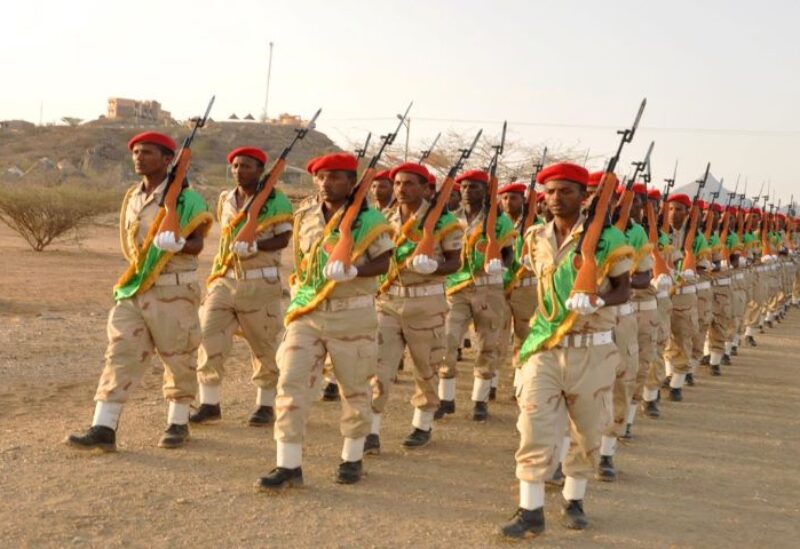 Blacklisting Eritrea's military and sole political party, the US issued its first tranche of sanctions on Friday targeting those involved in Ethiopia's worsening conflict.
In addition to imposing penalties on the Eritrean Defense Force (EDF), and Eritrean President Isaias Afwerki's People's Front for Democracy and Justice (PFDJ) political party, the Biden administration designated a handful of top officials, and economic assets.
They include Abraha Kassa Nemariam, the head of the Eritrean National Security Office, a holding company known as Hidri Trust in which the PFDJ runs its businesses enterprises, and the party's economic adviser Hagos Ghebrehiwet W Kidan, according to the Treasury Department.
The Red Sea Trading Corporation, which the Treasury said manages the PFDJ's property and financial interests, was also sanctioned.
"We condemn the continued role played by Eritrean actors who are contributing to the violence in northern Ethiopia, which has undermined the stability and integrity of the state and resulted in a humanitarian disaster," Director of the Office of Foreign Assets Control Andrea M. Gacki said in a statement.
"Treasury will continue to use all our tools and authorities to target and expose those whose actions prolong the crisis in the region, where hundreds of thousands are suffering," she added.
Eritrea had sent its military into northern Ethiopia's northern Tigray region in support of the Ethiopian central government, which has been locked in a conflict with the Tigray People's Liberation Front (TPLF) for over a year.
US President Joe Biden signed in September authorizations allowing the State and Treasury departments to impose sanctions on all parties to the ongoing conflict in Ethiopia, but stopped short of imposing sanctions to allow for the parties to negotiate a political settlement.
The Biden administration has been looking for the parties to accept African Union-led mediation efforts, designate a negotiations team, agree to negotiations without pre-conditions, and accept invitations toward initial talks. On the humanitarian front, the administration wants to see daily aid convoys receive authorizations for at-risk populations, and reduce delays in approvals.
The administration warned in September that it wanted to see movement on its goals within a matter of weeks, not months, but apparently gave additional time for the parties to act.