US says 'the time is now' for Sweden to join NATO and for Turkiye to get new F-16s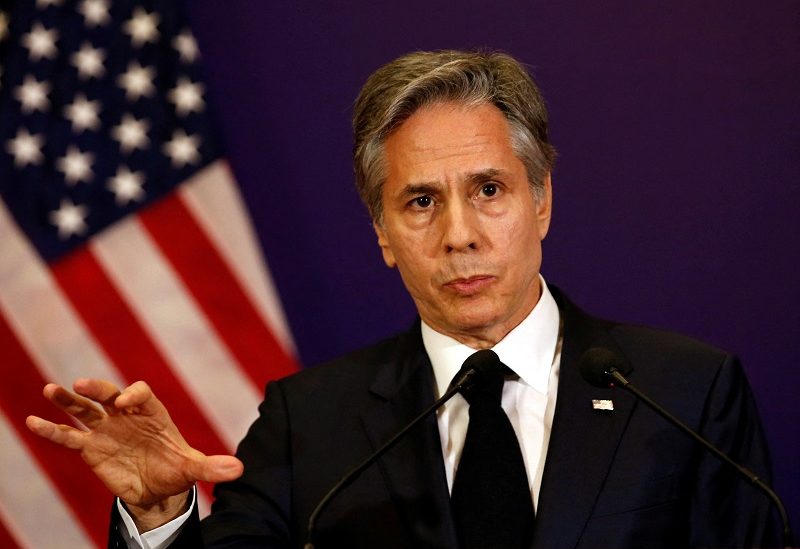 US Secretary of State Antony Blinken stated on Tuesday, that it is the opportune moment for Turkey to withdraw its objections to Sweden's inclusion in NATO. However, he also mentioned that the Biden administration believes Turkey should be promptly provided with upgraded F-16 fighters.
Blinken maintained that the administration had not linked the two issues but acknowledged that some US lawmakers had. President Joe Biden implicitly linked the two issues in a phone call to Turkish President Recep Tayyip Erdogan on Monday.
"I spoke to Erdogan and he still wants to work on something on the F-16s. I told him we wanted a deal with Sweden. So let's get that done," Biden said.
Still, Blinken insisted the two issues were distinct. However, he stressed that the completion of both would dramatically strengthen European security.
"Both of these are vital, in our judgment, to European security," Blinken told reporters at a joint news conference in the northern Swedish city of Lulea with Sweden's Prime Minister Ulf Kristersson. "We believe that both should go forward as quickly as possible; that is to say Sweden's accession and moving forward on the F-16 package more broadly."
"We believe the time is now," Blinken said. He declined to predict when Turkiye and Hungary, the only other NATO member not yet to have ratified Sweden's membership, would grant their approval.
But, he said, "we have no doubt that it can be, it should be, and we expect it to be" completed by the time alliance leaders meet in Vilnius, Lithuania in July at an annual summit.
Fresh from a strong re-election victory over the weekend, Erdogan may be willing to ease his objections to Sweden's membership. Erdogan accuses Sweden of being too soft on groups Ankara considers to be terrorists, and a series of Qur'an-burning protests in Stockholm angered his religious support base — making his tough stance even more popular.
Kristersson said the two sides had been in contact since Sunday's vote and voiced no hesitancy in speaking about the benefits Sweden would bring to NATO "when we join the alliance."
Blinken is in Sweden attending a meeting of the US-EU Trade and Technology Council and will travel to Oslo, Norway on Wednesday for a gathering of NATO foreign ministers, before going on to newly admitted alliance member Finland on Friday.
Speaking in Oslo ahead of the foreign ministers' meeting, NATO Secretary General Jens Stoltenberg said the goal was to have Sweden inside the grouping before the leaders' summit in July.
"There are no guarantees, but it's absolutely possible to reach a solution and enable the decision on full membership for Sweden by the Vilnius summit," Stoltenberg said.