US State Department approves potential sale of Chinook helicopters to Germany, Pentagon says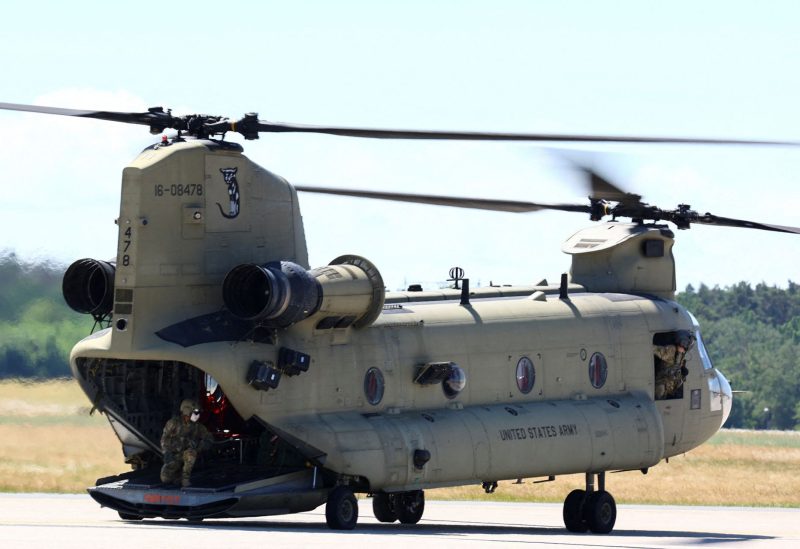 The U.S. State Department has given the go-ahead for the potential sale of CH-47F Chinook helicopters and associated equipment to Germany for up to $8.5 billion, according to the Pentagon on Thursday.
Last year, Germany declared its intention to replace its fleet of CH-53 helicopters with 60 Boeing Chinook heavy-lift helicopters.
The package includes 140 engines including 20 spares, missile warning systems, radios, transponders, navigation systems, a suite of modifications and technical support, the Pentagon said.
The Pentagon's Defense Security Cooperation Agency notified Congress of the possible sale on Thursday.
Despite approval by the State Department, the notification does not indicate that a contract has been signed or that negotiations have concluded.
It would take three years to deliver the aircraft, according to the company.
Germany's Chancellor Olaf Scholz shifted policy in February 2022 after Russia invaded Ukraine, sharply increasing defense spending and committing 100 billion euros for the Bundeswehr, Germany's armed forces.