US top diplomat Blinken to travel to Israel, Jordan on Wednesday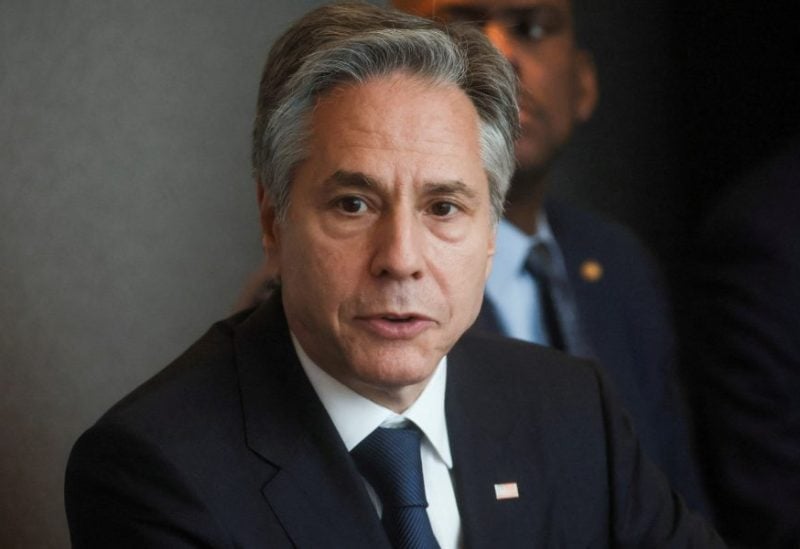 U.S. Secretary of State Antony Blinken will travel on Wednesday to meet with senior Israeli leaders, U.S. State Department spokesperson Matthew Miller said on Tuesday, in a solidarity visit following an unprecedented Hamas attack that killed more than 1,000 Israelis over the weekend.
"It will be a message of solidarity and support," Miller said in a briefing. "He, of course, wants to hear from the leaders of Israel, hear from them directly about the situation they're facing … about what they need and how we can best support them."
Miller said Blinken would be arriving in Israel on Thursday.
The U.S. State Department said Blinken will then head to Jordan to meet with senior officials there.
Hamas launched a surprise attack on Israel on Saturday, killing hundreds of Israelis and seizing dozens of hostages. Israel's embassy in Washington said the death toll from Hamas' weekend attacks had surpassed 1,000.
Israel subsequently battered Palestinians with air strikes in Gaza. Gaza's Health Ministry said at least 830 Palestinians were killed and up to 4,250 wounded in Israeli air strikes on the blockaded enclave since Saturday. The United Nations said more than 180,000 Gazans had been made homeless.