USS Ford strike group's deployment extended in Middle East for 30 days: Pentagon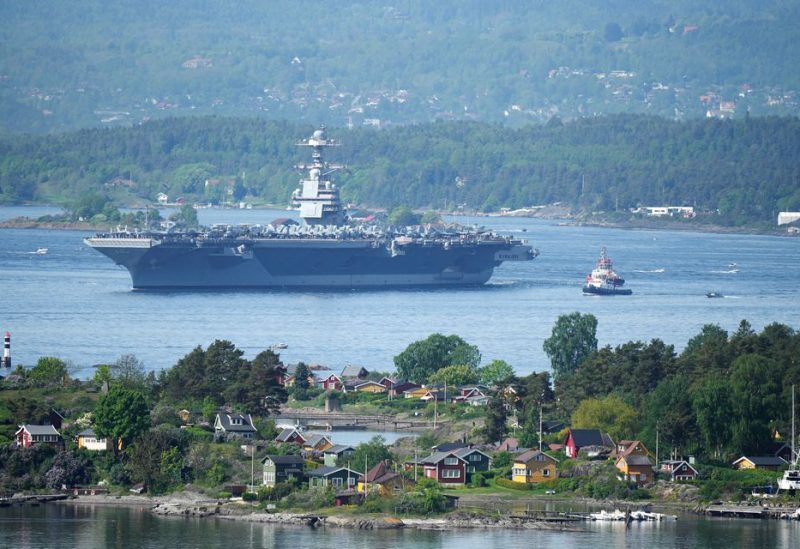 A US defense official mentioned to Al Arabiya English that the USS Gerald Ford strike group will have its time in the Eastern Mediterranean prolonged amid the ongoing Israel-Gaza conflict. The official stated that the Ford's deployment would be extended by approximately 30 days.
Defense Secretary Lloyd Austin ordered the deployment of US aircraft carrier strike groups to the Eastern Mediterranean and the augmentation of fighter jets to deter Iran and groups it backs from seeking to escalate the situation or widen the Israel-Hamas war.
The USS Dwight D. Eisenhower was the second aircraft carrier in the region.
US defense officials have reiterated that US military posture increases in the Middle East were intended to serve as a deterrent signal to Iran, Lebanon's Hezbollah and any other proxy in the region thinking about opening a second front against Israel.
Despite these moves, there has been an uptick in cross-border exchanges between Hezbollah and Israel.
Militias claiming to support Hamas in Gaza have also lobbed drones and rockets at Israel from Iraq, Syria and Yemen.