Verified social media shows dead and wounded at Gaza's Shifa hospital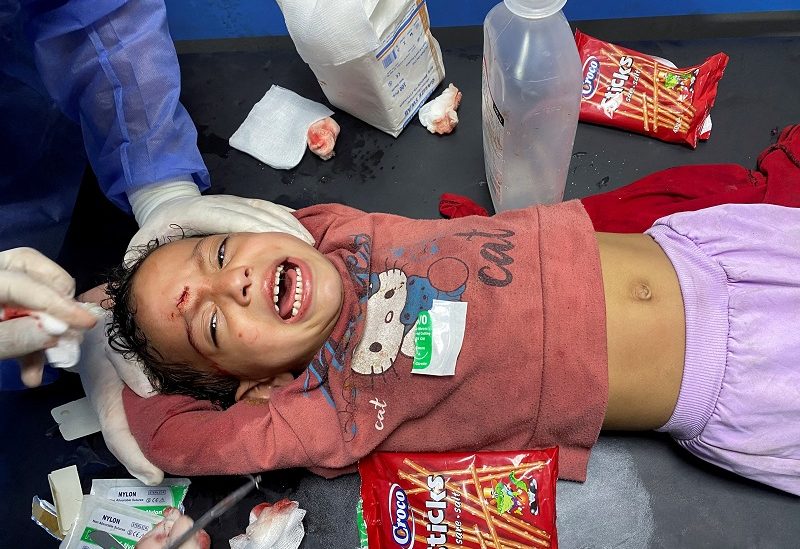 Regarding the sentence you've provided, here's a rephrased version: "A graphic video, confirmed by Reuters and circulated on social media on Friday, depicts casualties, including children, in an area of Al Shifa hospital in Gaza, reportedly struck by Israeli airstrikes, as confirmed by a Gaza health ministry spokesman."
There was no immediate Israeli military comment on the video, which a Reuters correspondent said appeared to have been made in a covered, outdoor area near the hospital's outpatient department, where displaced people had been sleeping.
Reuters was able to confirm the location from one of the children seen in the video, a girl wearing dark trousers and a purple t-shirt, who is also seen in other footage at the entrance of the hospital.
The appearance of the hospital entrance also matched file imagery and the source has uploaded several videos from the hospital previously and was known to be there.