Vietnamese President Nguyen Xuan Phuc resigns, blamed for 'violations and wrongdoing'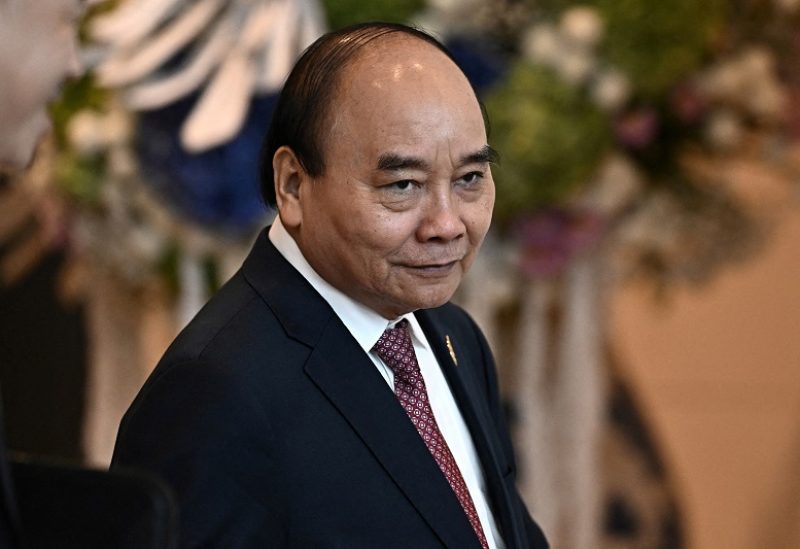 Vietnamese President Nguyen Xuan Phuc resigned on Monday, after being blamed for "violations and wrongdoing" by the ruling Communist Party and many officials under his control.
The government in a statement said, "fully being aware of his responsibilities before the party and people, he submitted an application to resign from his assigned positions, quit his job and retire."
Despite his downfall, the government on Tuesday praised Phuc for his achievements. It said, "as prime minister for the 2016-2021 term, he has made great efforts in leading, directing and administering the COVID-19 epidemic prevention and control, achieving important results."
Phuc, 68, who was premier from 2016-2021, held the presidential position for less than two years. He was the highest-ranking official targeted by the Communist party's sweeping corruption crackdown.
He was chosen in April 2021 to be president and was likely to succeed as the party's, General Secretary.
Over the past few weeks, there had been wide speculation that the president would quit following the dismissals of the two deputy prime ministers who served under him.
People familiar with the matter told Reuters, that the legislature will hold a brief meeting following Phuc's resignation, as it requires approval from the National Assembly.
He also served as a pro-business prime minister for five years, overseeing a further acceleration of an economic liberalisation drive that included trade deals with the European Union and Pacific powers, including countries like Japan and Australia.