Violent tornado in US rips through Pfizer manufacturing plant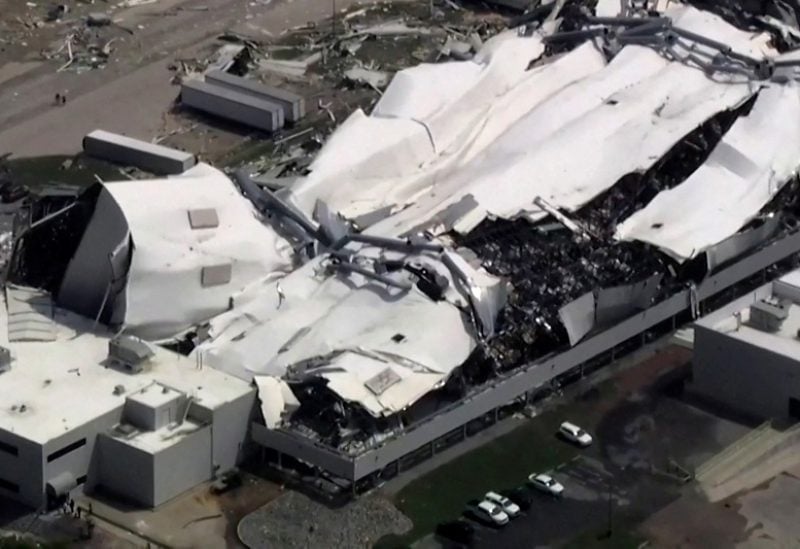 On Wednesday, July 19, a violent tornado struck a Pfizer pharmaceutical plant located approximately 60 miles east of Raleigh, North Carolina. The manufacturing plant sustained significant damage as a result of the tornado, which made landfall near Rocky Mount. However, according to a report by The Associated Press, Pfizer confirmed that there were no reports of serious injuries among the plant's personnel despite the destruction caused by the natural disaster.
On Wednesday, Pfizer tweeted that the employees followed the protocol and evacuated the plant, because of which everyone was safe and accounted for.
"We are assessing the situation to determine the impact on production. Our thoughts are with our colleagues, our patients, and the community as we rebuild from this weather incident," Pfizer stated in a second tweet.
As mentioned on the Pfizer website, the company's Rocky Mount plant is one of "the largest sterile injectable facilities in the world" and the factory produces around 25 per cent of Pfizer's sterile injectables which are used in the hospitals of the US.
"At this facility, a wide range of products are produced, including anaesthesia, analgesia, therapeutics, anti-infectives and neuromuscular blockers. These products are available in small volume presentations, such as ampules, vials and syringes, and large volume presentations, such as IV bags and semi-rigid bottles," it stated.
Annually, more than 400 million units are manufactured at Pfizer's North Carolina plant.