Vladimir Putin vows 'response' to alleged Ukraine drone attacks on Moscow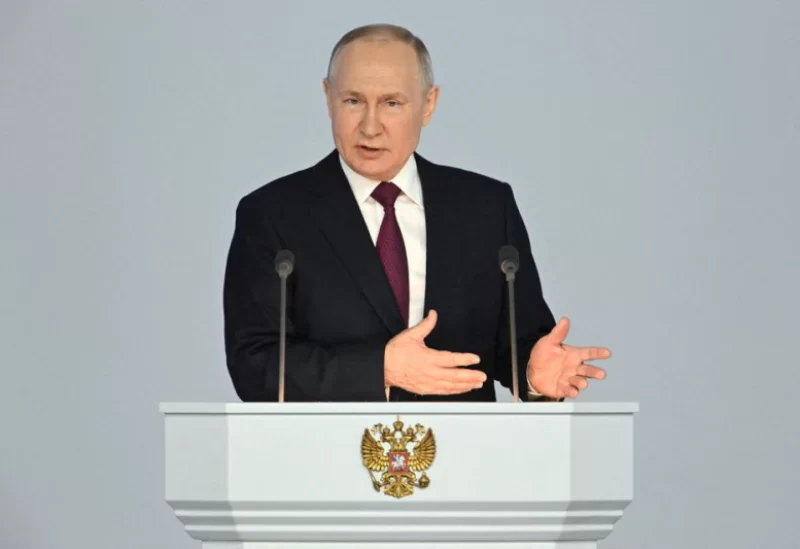 On Tuesday, Russian President Vladimir Putin asserted that the uncommon drone attack on Moscow was a "response" to the missile strike targeting Ukraine's military intelligence agency.
Speaking on Russian state television, Putin accused Ukraine of "terrorist activity" and "provoking us to respond with tit-for-tat measures" after the drone struck residential areas early Tuesday morning in Moscow, which he said were meant to "scare Russian citizens by hitting residential buildings."
"A (Ukrainian) headquarters of military intelligence was struck two or three days ago," Putin said.
"In response, the Kyiv regime chose a different path to frighten Russians," he added, referring to the attack on Moscow earlier.
Furthermore, Putin vowed to retaliate, which sparked fears in the West that Russia might be using this pretext for its own nuclear use.
The 70-year-old Russian leader said Moscow's anti-air defences proved "satisfactory" but added that "there is still work to be done", adding Russia had experienced similar problems at Hmeimim air base during its campaign supporting Bashar al-Assad's government in the Syrian war.
The drone attack on Moscow came a day after Russia launched a barrage of aerial attacks on Kyiv, killing at least one person— the fourth attack in three days on Ukraine's capital.
On Tuesday, Russia claimed that it intercepted all eight of the Ukrainian drones aimed at Moscow and accused Kyiv of a "terrorist attack". There were no reports of deaths, but authorities said that the early morning attack injured two people, one of whom was hospitalised.
Ukrainian presidential aide Mykhailo Podolyak denied Kyiv's involvement in the attack but Moscow has launched a probe into the incident as the Russian forensic experts were seen in the capital, collecting what appears to be fragments of a drone.
The United States on Tuesday said that it does support attacks in Moscow, but added that Russia bore responsibility for the war with Ukraine.
"As a general matter, we do not support attacks inside of Russia. We have been focused on providing Ukraine with the equipment and training they need to retake their own sovereign territory," a State Department spokesperson said.
The spokesperson added that the United States was still assessing what happened in Moscow, where residential buildings were hit for the first time since Russia invaded Ukraine. President Vladimir Putin blamed Kyiv.