War dominates G20 meeting as Russia chides West's 'frenzied' criticism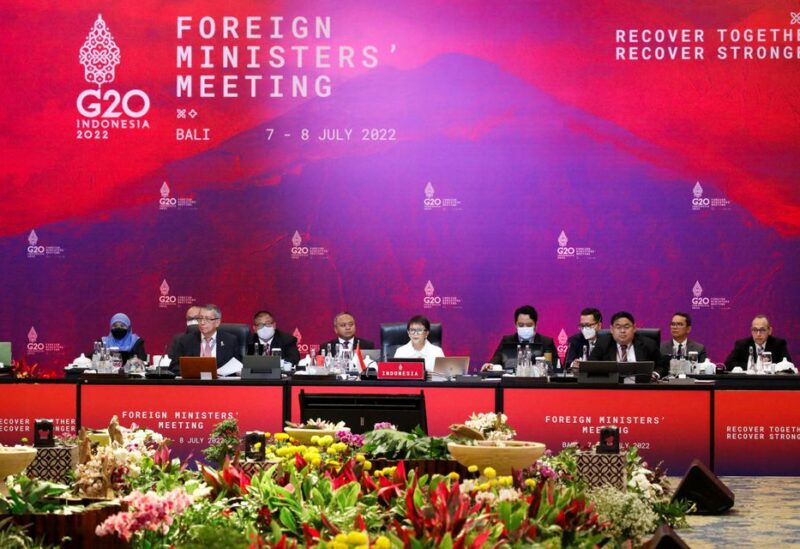 On Friday, G20 host Indonesia encouraged the group's foreign ministers to assist in ending the crisis in Ukraine, while Russia's top diplomat accused the West of sabotaging an opportunity to address global economic challenges with "frenzied" condemnation of the violence.
The conflict and its implications on food security and energy were mentioned in practically all bilateral discussions, according to Indonesian Foreign Minister Retno Marsudi in remarks after the negotiations concluded.
Lavrov said ministers from Western nations "strayed almost immediately, as soon as they took the floor, to the frenzied criticism of the Russian Federation in connection with the situation in Ukraine".
Russia refers to the conflict as a "special military operation" to undermine the Ukrainian military and weed out dangerous nationalists.
Ukraine and its Western allies claim Russia is conducting an imperial territory grab with no basis for its invasion.