We will always stand with Taiwan, says Nancy Pelosi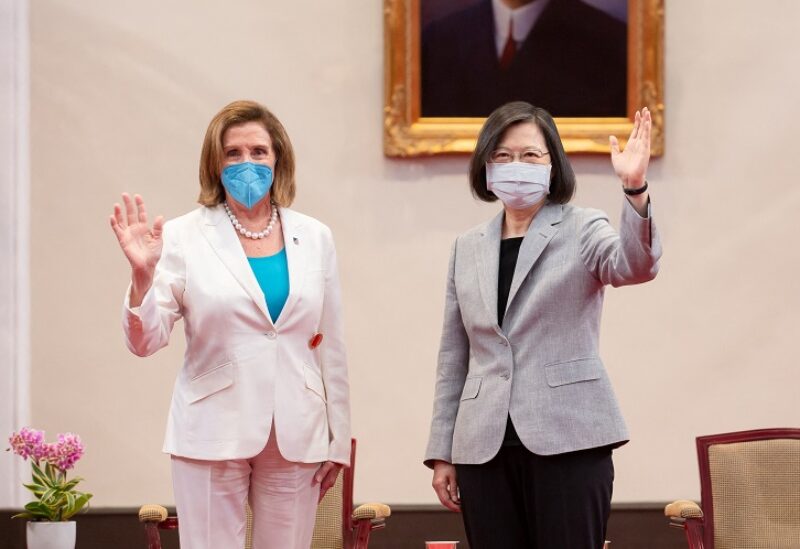 The US House Speaker met with Taiwan's President , and said she discussed ways to deepen US-Taiwan partnership.
"We come have come here to cement Indo-Pacific economic framework, we support that in terms of security and governance," Pelosi added.
"We came here to listen and reach out to goals for Taiwan," she said.
As Nancy Pelosi addressed Taiwan's Parliament, Japan expressed concern over China's military drills in waters around Taiwan.
"The maritime areas announced by the Chinese side as those to be used for military exercises… overlaps with Japan's exclusive economic zone," Japan's chief cabinet secretary Hirokazu Matsuno said.
Taiwanese President Tsai Ing-wen asserted that her country will "continue to hold the line of defence for democracy" as China began military drills around the island nation.
"In terms of governance, we commend Taiwan for being one of the freest societies in the world," Pelosi said during her address to the country's Parliament on Wednesday.
"We want to increase interparliamentary cooperation and dialogue. And we do so at a time when our president Joe Biden has put forward an Asian-Pacific initiative," the US House Speaker added.
During her address to Taiwan's Parliament, Pelosi said the US made a promise to "always stand with Taiwan".
Taiwan will not back down in face of military threats, President Tsai asserted.
On Tuesday, 21 Chinese warplanes flew into Taiwan's air defence zone just hours ahead of Pelosi's visit.
Pelosi asserted that "now more than ever, US solidarity with Taiwan is crucial."