Wildfire rages near Athens, damaging homes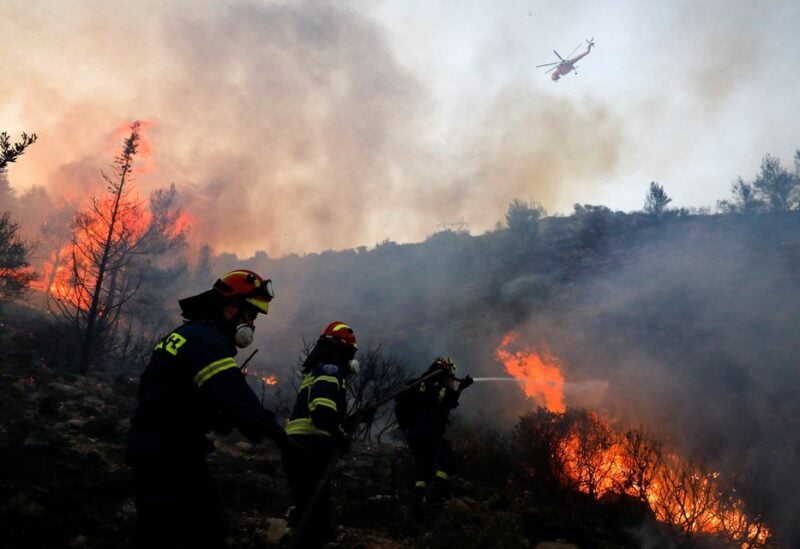 On Saturday, a wildfire burned out of control on the outskirts of Athens, burning buildings and automobiles, according to the Fire Department.
The flame soon spread across the slopes of Mount Hymettus, which overlooks the Greek capital, and sent heavy clouds of smoke over the southern suburbs, fanned by strong winds.
Civil safety authorities evacuated areas of the Voula and Glyfada regions around 20 kilometers (12 miles) from Athens' center as a precaution.
More than 130 firemen, supported by six firefighting planes and four helicopters, dumped tones of water in an attempt to put out the fire, which had been raging for more than seven hours.
A spate of wildfires scorched about 300,000 acres of forest and bushland in different parts of Greece last summer, amid the country's worst heatwave in 30 years.