Wildfire rages near resort town in southern Turkey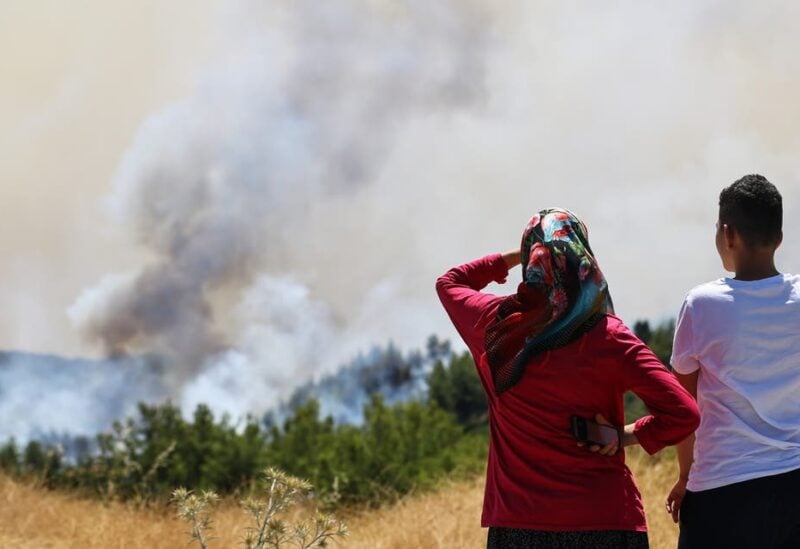 Turkish firefighters battled a wildfire near the resort of Kemer in the southern province of Antalya on Tuesday, tackling the blaze from land and air amid high temperatures across the region.
The blaze spread fast through woodland in the area as a result of strong winds and low humidity, the Antalya governor's office said in a statement.
Ten planes, 22 helicopters and more than 200 vehicles were deployed in the firefighting efforts, with some 120 hectares of woodland burned in the Kemer area, Tourism Minister Mehmet Nuri Ersoy told reporters.
The Turkish blaze spread as an intense summer heatwave scorched large areas of the Mediterranean, with wildfires killing 34 people in Algeria and forcing the evacuation of thousands of tourists from the Greek island of Rhodes.
Antalya Governor Ersin Yazici said local authorities had taken all necessary measures to prevent the fire spreading to residential areas.
Kemer State Hospital was evacuated as a precautionary measure and six people were hospitalized due to smoke inhalation, local authorities said.