Wildfires rage in France and Spain as heatwaves sear Europe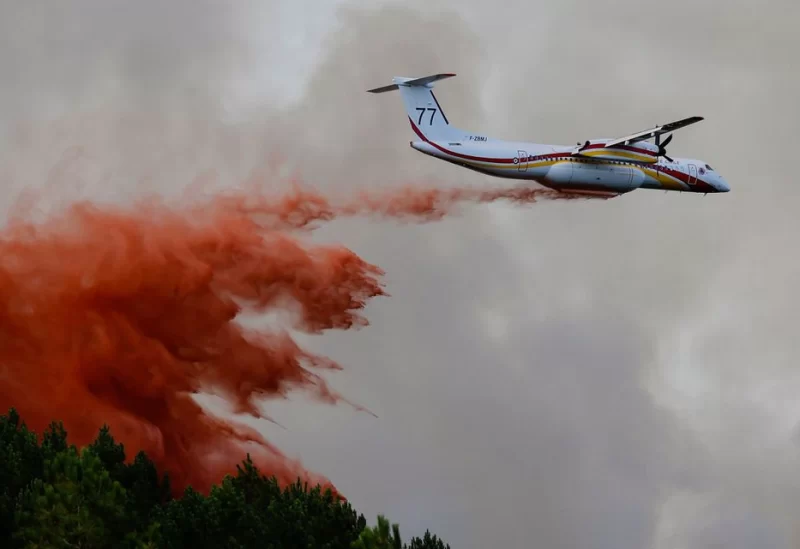 On Saturday, wildfires blazed in southwestern France and Spain, forcing hundreds of people to flee their homes as scorching summer temperatures heightened authorities' vigilance in regions of Europe.
By Saturday afternoon, over 14,000 people had been evacuated from France's Gironde area as more than 1,200 firefighters fought the flames, regional authorities said in a statement.
According to the Carlos III Health Institute, the almost week-long heatwave has resulted in 360 heat-related fatalities.
A major wildfire in Mijas, a town in the province of Malaga popular with northern European visitors, has forced more than 3,000 residents to flee their houses, the region's emergency services said in a tweet early Saturday.
Many were brought to a provincial sports center for safety.
In other news, dense black plumes of smoke rose into the air above Casas de Miravete in the Extremadura area of Spain as helicopters sprayed water on flames that had charred 3,000 hectares, forced the evacuation of two communities, and threatened to reach the Monfrague national park.