'Won't withdraw from Bakhmut,' says Ukraine's Zelensky with Russia on cusp of seizing control city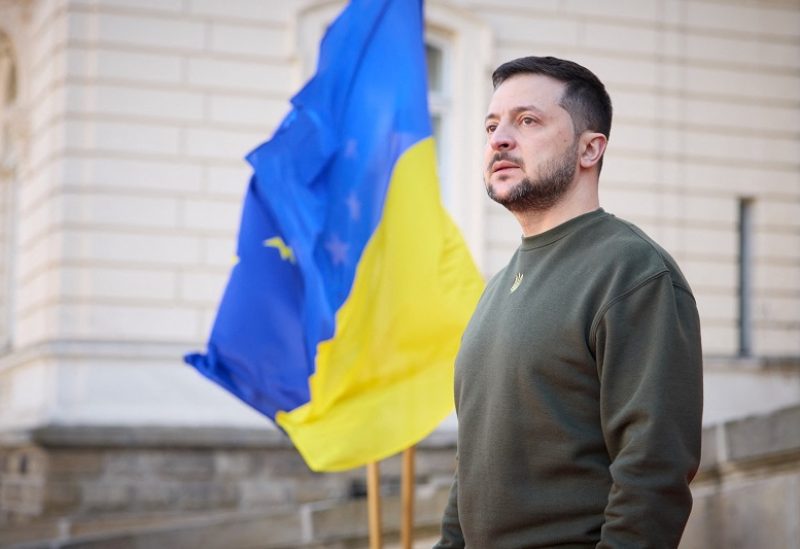 Ukrainian President Volodymyr Zelensky has ruled out withdrawing the troops from the besieged city, as Russia claims it is inching closer to seizing control of the Bakhmut city in the east, saying that such a move will allow Russian forces to capture key cities in eastern Ukraine.
"This is tactical for us," Zelensky told CNN in an interview on Tuesday.
"We understand that after Bakhmut they could go further. They could go to Kramatorsk, they could go to Sloviansk, it would be an open road for the Russians after Bakhmut to other towns in Ukraine, in the Donetsk direction," he was quoted as saying. "That's why our guys are standing there."
He stressed that Ukraine's military will prolong its defence of the city despite Russia gaining an upper hand.
The eastern city has been witnessing months of intense fighting, as Russian mercenary Wagner Group and Russian troops have been trying to seize it. Ukraine has been valiantly maintaining its defence, and stalling advancement of the Russian troops.
Ukraine vows to keep defending Bakhmut amid constant attacks by Russian forces
Ukraine's president and military commanders have agreed to strengthen their defence of Bakhmut.
The Ukrainian leader said that there is a reason why they are stationing their troops there. "We understand what Russia wants to achieve there. Russia needs at least some victory – a small victory – even by ruining everything in Bakhmut, just killing every civilian there."
Zelensky said that if Russia is able to capture Bakhmut, then it would give a major boost to their confidence after facing series of setbacks. He said that it would help "mobilize their society in order to create this idea they're such a powerful army."
Experts opine that Bakhmut holds little to no strategic significance for Russia. But they believe that fall of the eastern city would open doors to other cities like Kramatorsk and Sloviansk — two densely populated, industrial urban hubs to the northwest.
Responding to reports that some commanders and lower level officers have questioned the merit of holding Bakhmut amid a rising number of casualties, Zelensky said he has "never heard anything like that" from his commanders.
"We have to think about our people first and no one should be surrounded, encircled – this is very important," he said.