Yemen-bound plane carrying Houthi prisoners leaves Saudi Arabia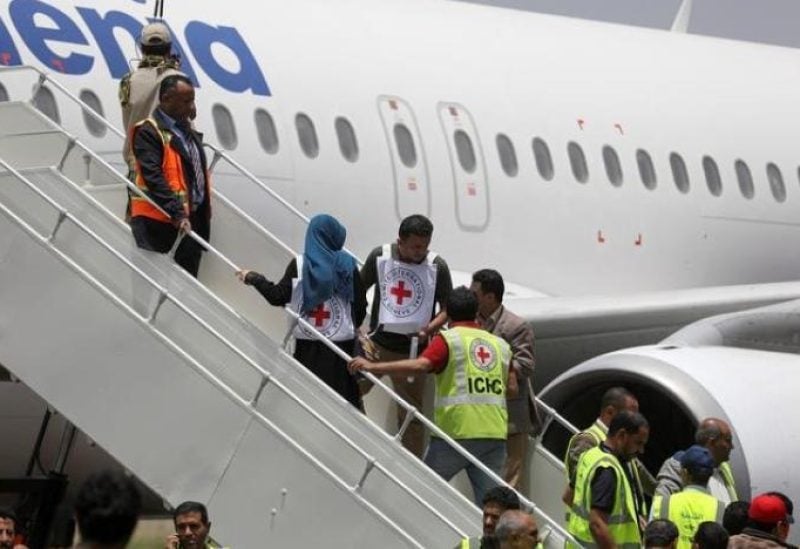 On the second day of the prisoner exchange operation, a flight carrying Houthi prisoners left Saudi Arabia bound for Yemen's capital Sanaa, after which another flight carrying Saudi prisoners will arrive in the Kingdom.
The flight from the southern Saudi city of Abha took off before 9 a.m. (0600 GMT) with 120 former detainees aboard, according to ICRC public affairs and media adviser Jessica Moussan.
It was the first of three flights planned for Saturday between Saudi Arabia and Yemen.
The Yemeni government and Houthi group completed the first phase of a prisoner swap deal on Friday. The deal was agreed upon last month in Switzerland and resulted in the release of 318 prisoners from both sides.
The International Committee of the Red Cross (ICRC) facilitated the exchange, which took place over four trips between the airports in Sana'a and Aden.
The move was met with local, Gulf, and UN approval, as well as calls for the unconditional release of all detainees related to the conflict.