Yemen military court continues prosecution of Houthi leaders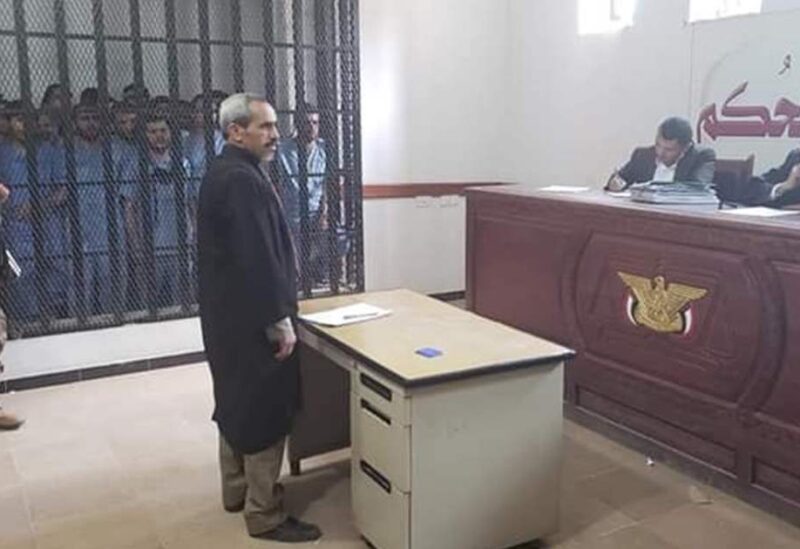 Yemen's military court held its fourteenth session in the prosecution of Houthi figurehead Abdul-Malik Al-Houthi and other leaders of the Iran-backed militia for various criminal cases lodged against them.
The Marib court is hearing charges against the Houthi leadership for "carrying out a military coup against the republican system and legal and constitutional authorities, spying for a foreign country (Iran) and committing military and war crimes," state news agency Saba reported.
The session heard testimonies from witnesses including the director of the human rights office in Marib, who testified on horrific violations committed by Houthi militia, as well as received evidences from prosecution lawyers on Houthi rockets, landmines, grenades and explosives being used to target civilians in Marib.
The prosecution is demanding the severest punishment against the Houthi leaders, which is execution as war criminals.
A Houthi ballistic missile earlier hit a market in Marib, killing 11 civilians mostly women and children, just hours after UN Special Envoy Martin Griffiths' called for ceasefire in Yemen, information minister Muammar Al-Eryani said.
The militia also killed six other civilians in Hays district of Hodeidah and killed three other civilians by shelling on villages in Taiz, he added.
Al-Eryani has called on the international community and the UN Special Envoy to condemn these non-stopping daily crimes which focus on women and children as the preferred targets.
The GCC Ministerial Council has strongly condemned the Houthi militia's constant attacks in Yemen, as well as Saudi Arabia, and has demanded the international community to intervene to stop the group's "terrorist acts."
The Council also denounced the militia's recent burning of a detention center in Sana'a that houses African migrants, and killed scores of mostly Ethiopian immigrants.
Arabnews