Yemen President, Saudi Deputy Defense Minister Discuss Issues of Common Interest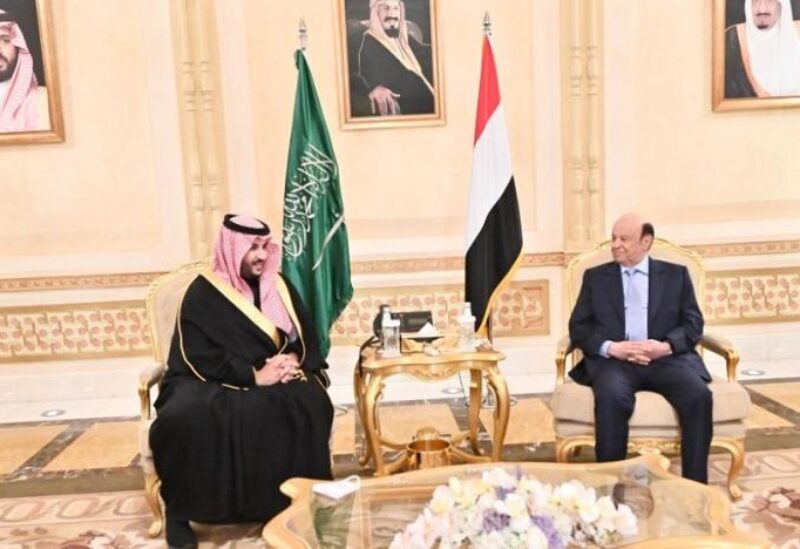 Yemeni President Abdrabbuh Mansur Hadi and Saudi Deputy Defense Minister Prince Khalid bin Salman held talks in Riyadh on Wednesday.
Discussions focused on issues of common interest.
Hadi underscored the depth of bilateral relations between Saudi Arabia and Yemen and ways to bolster and develop them
He said the two countries share a same fate in confronting various challenges.
He highlighted the constant strategic consensus over confronting Iran's expansionist agenda and supporting Yemen, its legitimate authority, unity, security and stability.
For his part, Prince Khalid stressed the Saudi-led Arab coalition's commitment to support the Yemeni government and people.
The Kingdom will continue efforts to reach a political solution to the conflict based on the three references and that meets the aspirations of the people and safeguards the security of the region.
He reiterated Riyadh's constant stance in supporting the Yemeni government against the Iran-backed Houthi militias and in maintaining the security, unity and stability of Yemen.