Yemen's Houthi rebels claim new drone attack on Israel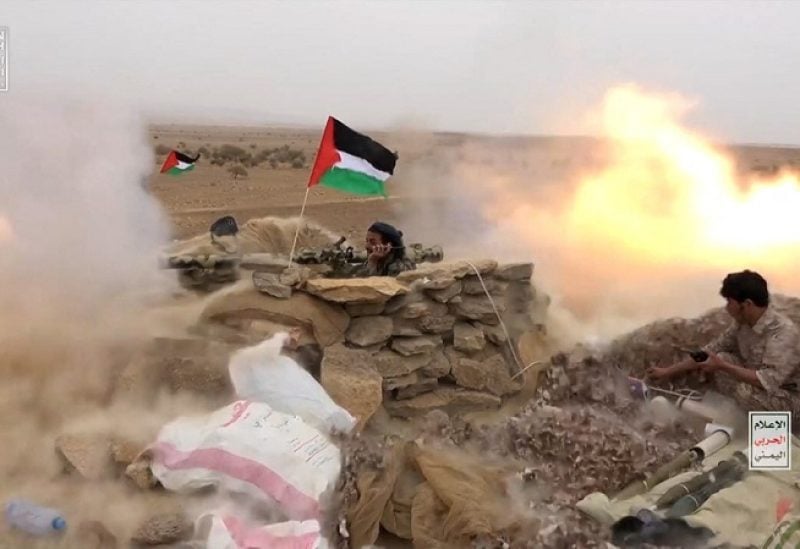 Yemen's Iran-backed Houthi rebels claimed on Monday that they had launched a new drone attack against Israel, intensifying their campaign of disruptive strikes during Israel's conflict with Hamas.
The Houthis, who claim large swathes of the impoverished country on the south of the Arabian Peninsula, asserted that the latest strike has temporarily halted activity at Israeli military bases and airports.
Israeli authorities did not immediately confirm the attack, which is the latest in a series of Houthi drone launches in recent days.
Houthi military spokesman Yahya Saree said on X, formerly Twitter, that "the Yemeni armed forces… launched a batch of drones during the past hours at various sensitive targets of the Israeli enemy in the occupied territories."
"As a result of the operation, the activity at the targeted bases and airports stopped for several hours."
Last week, the Houthis claimed a drone attack and said they had carried out three earlier strikes with drones and ballistic missiles.
They have said they are acting as part of the "axis of resistance" against Israel, which includes Iran-backed groups in Lebanon, Syria and Iraq.
Houthi forces "continue to carry out more qualitative military operations in support of the Palestinian people… until the brutal Israeli aggression against our brothers in Gaza stops," Saree posted on Monday.
The ongoing war erupted when Hamas militants crossed from Gaza into southern Israel on October 7, killing some 1,400 people, mostly civilians, according to Israeli officials.
More than 10,000 people, most of them children or women, have been killed in retaliatory Israeli strikes unleashed to crush militants in the Gaza Strip, the health ministry in the Hamas-run Palestinian territory says.
Since the conflict began, there have been a string of attacks on US forces in Iraq and Syria as well as almost daily exchanges of fire across the Israel-Lebanon border between Hezbollah and the Israeli army.