Yemen's Houthis warn about widening conflict if Washington keeps backing Israel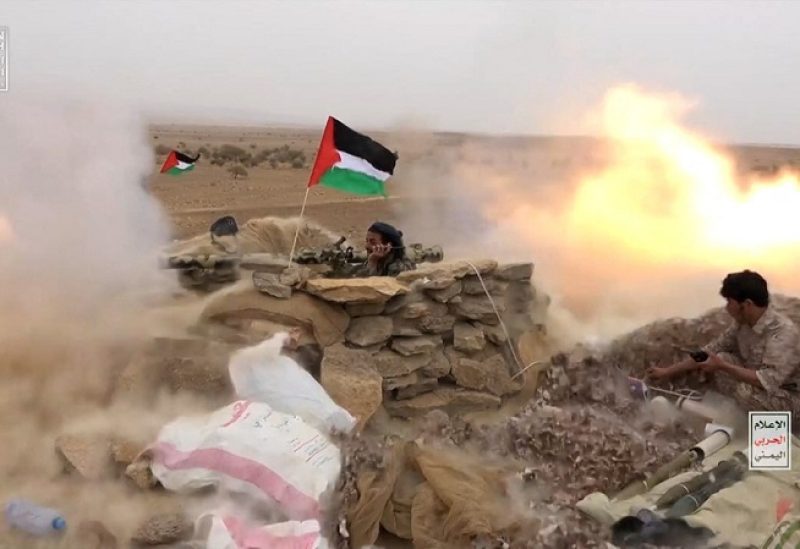 On Saturday, the Houthi group in Yemen issued a warning about the potential escalation of the Israeli-Palestinian conflict if the United States continues to support Israel in its offensive against Gaza.
"(US Secretary of State Antony) Blinken must realize that the circle of conflict will be widened, as long as the US continues to give Israel the time to continue the genocide in Gaza," the pro-Houthi Al-Masirah channel quoted a statement by Houthi spokesman Mohamed Abdulsalam.
He urged Arabs to support Palestinians in Gaza "to achieve their legitimate rights."
Meanwhile, the military spokesman for the Houthis, Yahya Saree, vowed to continue firing missiles and drones toward Israel.
In recent days, the Houthi group announced it fired several missiles and drones toward Israel.
The Israeli army said Tuesday that its air defense systems intercepted a surface-to-surface missile launched from the Red Sea area.
The Israeli army has widened its air and ground attacks on the Gaza Strip, which has been under relentless airstrikes since the surprise offensive by the Palestinian group Hamas, on Oct. 7.
"The death toll as a result of the Israeli aggression on the Gaza Strip since October 7 is 9,500, including 3,900 children and 2,509 women," Salama Marouf, the head of the Gaza Media Office, said at a news conference.