'Yesterday there was a wedding and happiness … now we bury them'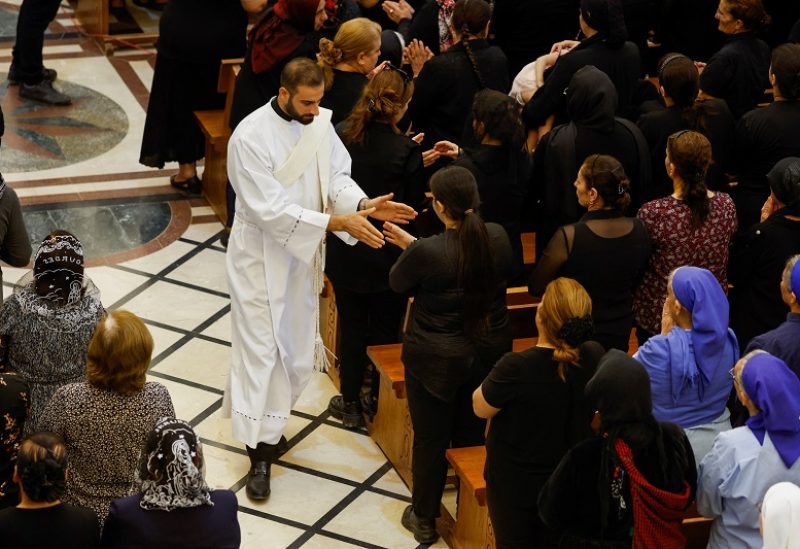 On Wednesday, nine individuals were apprehended, and warrants were issued for an additional four individuals following a tragic incident in which over 100 people lost their lives due to a fire that engulfed a crowded wedding hall in northern Iraq.
Fire fighters searched the charred remains of the building in Qaraqosh, also known as Hamdaniya, onWednesday morning and bereaved relatives gathered outside a morgue in the nearby city of Mosul, wailing in distress.
"This was not a wedding. This was hell," said Mariam Khedr as she waited for officials to return the bodies of her daughter Rana Yakoub, 27, and three young grandchildren, the youngest aged just eight months.
Survivors said the fire began about an hour into the wedding celebration when flares ignited a ceiling decoration as the bride and groom danced. Nineveh province Deputy Governor Hassan Al-Allaf said 113 people had been confirmed dead.
"We saw the fire pulsating, coming out of the hall. Those who managed got out and those who didn't got stuck," said survivor Imad Yohana, 34.
Outside the morgue, one woman said: "I lost my daughter, her husband and their three-year-old. They were all burned. My heart is burning."
A man called Youssef stood near by with burns covering his hands and face. He said he had not been able to see anything when the fire began and the power cut out. He had grabbed his three-year-old grandson and managed to escape. But his wife, Bashra Mansour, did not make it. People in black streamed towards the cemetery in Qaraqosh on Wednesday as a line of pickup trucks drove past carrying the dead. Hundreds gathered, many sobbing, as coffins were carried at shoulder height, some shrouded in white, one with a floral cloth, before being lowered into their graves.
Most residents of Qaraqosh, which is mostly Christian but also home to some of Iraq's Yazidi minority, fled the town when Daesh seized it in 2014. But they returned after the group was ousted in 2017.
"Yesterday there was a wedding and happiness. Now we are preparing their burial," said deacon Hani al-Kasmousa at Mar Youhanna church, where the wedding service took place on Tuesday before the evening celebration.
People who survived the blaze said the hall appeared poorly equipped for it, with no visible fire extinguishers and few exits. Iraq's Interior Ministry said nine wedding hall staff had been arrested and it had issued arrest warrants for the four owners.