Zelensky says Ukraine will end Russian occupation of Crimea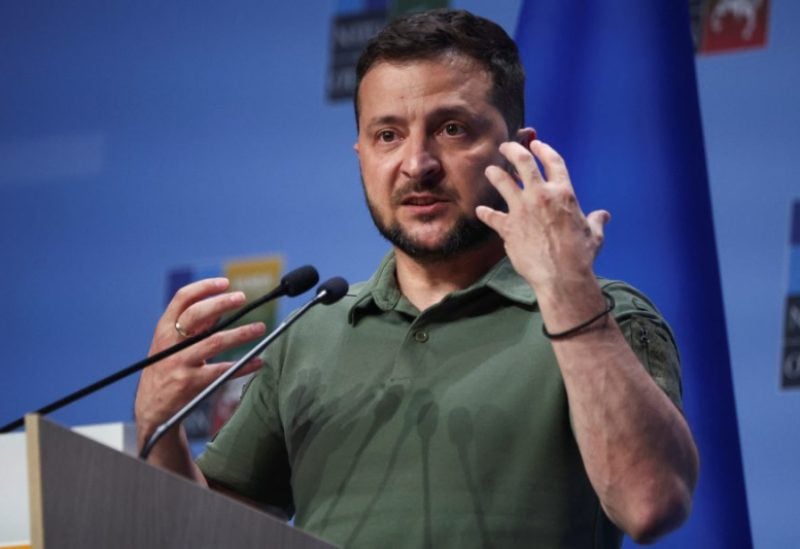 Ukrainian President Volodymyr Zelensky made a commitment on Wednesday to terminate Russia's occupation of the Crimea peninsula and all other regions that Moscow exerts control over within his country.
Russia seized and annexed Crimea in 2014 in a move not recognized by most other countries, and has occupied other parts of Ukraine since its full-scale invasion in February 2022. Kyiv has begun a counteroffensive to try to regain the lost land.
"Crimea will be de-occupied like all other parts of Ukraine that are unfortunately still under the occupier," Zelensky told an international conference on Crimea in which he said representatives of more than 60 countries and international organizations were participating.
He said Ukrainian troops were moving ahead in the counteroffensive launched by Kyiv in early June, but gave no details. He set no time frame for Ukraine to regain control of Crimea.
Russia shows no sign of abandoning Crimea, which it has used as a platform to launch missile strikes on Ukrainian targets. Moscow says a referendum held after Russian forces seized the peninsula showed Crimeans genuinely want to be part of Russia. The referendum is not recognized by most countries.
Participants at the Crimea Platform conference heard speeches delivered by video by foreign leaders including Turkish President Tayyip Erdogan and French President Francois Macron.
Erdogan reiterated that Ankara does not recognize Russia's annexation of Crimea and supports Ukraine's territorial integrity. He said Turkiye was working hard to keep communication lines open in the hope that a "fair and durable" peace could be agreed.
Zelensky said that when Crimea was back under Ukrainian control, it would be part of Ukraine's economy and therefore part of the global economy.
"Today we are taking the first such economic step. We are signing the first document with companies that are ready to enter Crimea following Ukraine," he said.
He gave no details of the document but named several companies that he said were ready to invest in Crimea following after the end of Russian control, including Ryanair, Vodafone, Nokia and EPAM.