Zelenskyy says Ukraine will one day join the European Union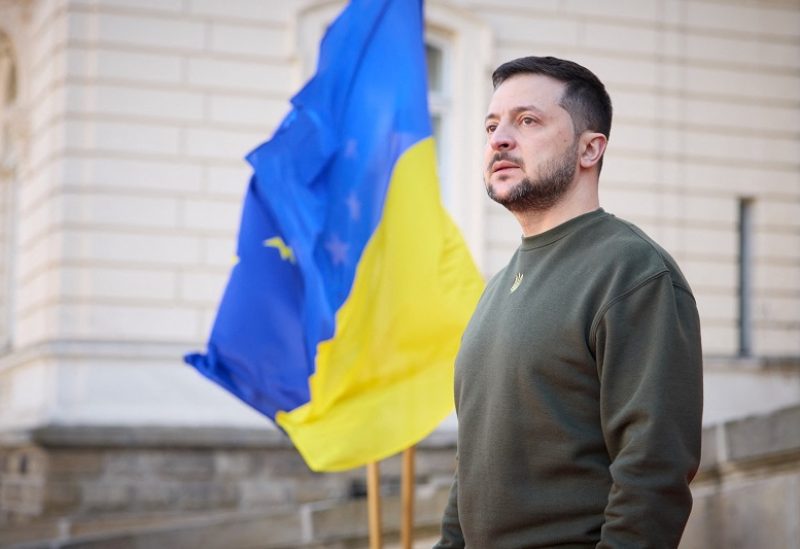 Ukrainian President Volodymyr Zelenskyy has expressed a commitment that Ukraine will eventually become a member of the European Union, ahead of an important report on the country's progress set to be released on Wednesday.
The European Commission's annual report details the progress of EU candidate countries in their bids to join the 27-member bloc.
Zelenskyy described the forthcoming report as "historic" and said Wednesday would be an "important" day.
"We are already preparing our next steps following this report," he added.
In order for Ukraine to move to the next stage and for EU accession talks to begin, the European Commission has defined seven benchmarks that Kyiv must meet.
These include reforming the way Ukrainian constitutional judges are selected, and tougher action against high-level corruption.
Another demand is that Ukraine work to reduce money laundering and implement laws to curb the influence of the country's oligarchs.
Zelenskyy said that membership in the EU would mean "economic security and social stability" for Ukraine.
He began the application for EU membership only days after Russia invaded Ukraine.
He met with European Commission chief Ursula von der Leyen in Kyiv last week, and said on Tuesday that she gave "positive signals" about Ukraine's progress during that meeting.