Indian tycoon Mukesh Ambani to invest $10.1bn into clean energy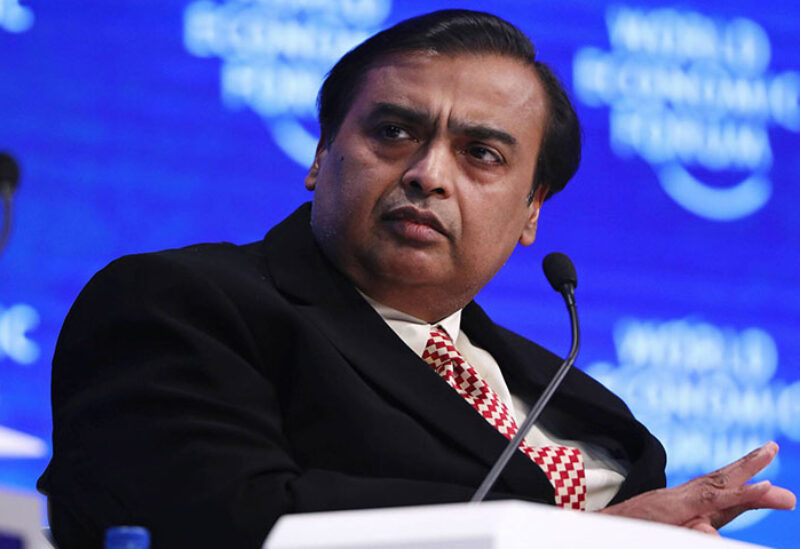 Indian tycoon Mukesh Ambani revealed an ambitious push into clean energy involving $10.1 billion of investment over three years, marking a new pivot for one of the world's biggest fossil-fuel billionaires.
Reliance Industries, which gets 60 percent of its revenue from oil refining and petrochemicals, plans to spend 600 billion rupees on four "giga factories" to produce solar modules, hydrogen, fuel cells and to build a battery grid to store electricity. An additional 150bn rupees will be invested in value chain and other partnerships, Asia's richest man told shareholders on Thursday.
The move toward green by the Mumbai-based giant, which reported an annual revenue of $63 billion, offers a glimpse of the new order awaiting some of the world's major fossil-fuel producers. Global giants such as Exxon Mobil and TotalEnergies have been under pressure to pare their carbon footprint, as governments, investors and consumers join to fight climate change and global warming.
Speaking at the company's online annual meeting, Ambani gave scant details of how he would execute the plan. He was ranked No. 4 among global fossil-fuel billionaires by Bloomberg Green last year. The $10bn in green investment over three years compares with Fitch Ratings' estimate – published Wednesday – of $7.4bn in annual average capital expenditure by the Reliance group through March 2025.
The proposed green transformation aligns with the priorities of Prime Minister Narendra Modi's government, which has been debating aggressive climate targets that would cut net greenhouse gas emissions to zero by mid-century, a decade before China.