UK's Truss forced into humiliating tax U-turn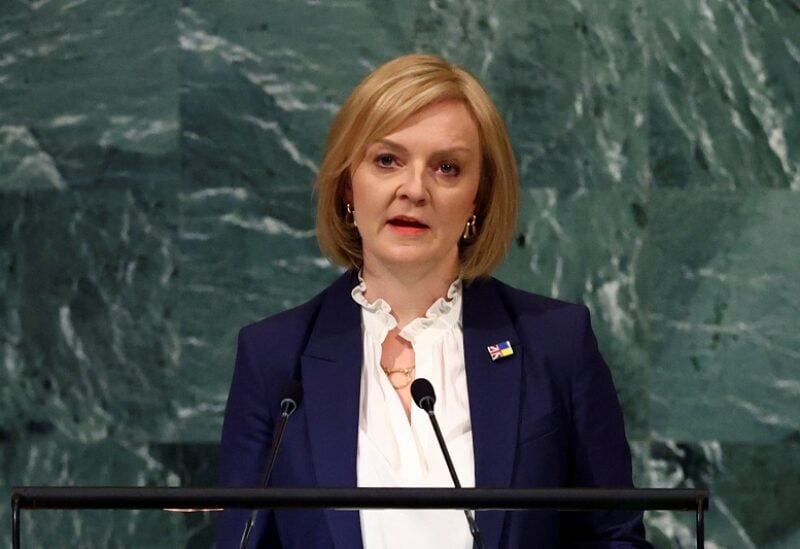 British Prime Minister Liz Truss was forced to do a humiliating U-turn on Monday, abandoning plans to lower the highest rate of income tax, which sparked a mutiny in her party and financial market turbulence.
Truss and her finance minister, Kwasi Kwarteng, launched a new "growth plan" on September 23 that will lower taxes and regulations while funding it with massive government borrowing in order to jolt the economy out of years of slow growth.
But the plan triggered a crisis of investor confidence in the government, hammering the value of the pound and government bond prices and jolting global markets to such an extent that the Bank of England had to intervene with a 65 billion pound ($73 billion) programme to shore up the markets.
While the removal of the top rate of tax only made up around 2 billion out of a 45 billion pound tax-cutting plan, it was the most eye-catching element of a fiscal package that was to be funded by government borrowing, with Kwarteng not explaining how it would be paid for in the long-term.
Just hours after Truss went on BBC television to defend the policy, Kwarteng released a statement saying he accepted it had become a distraction from wider efforts to help households through a difficult winter.
"As a result, I'm announcing we are not proceeding with the abolition of the 45p tax rate. We get it, and we have listened," he said in the statement.
The decision to reverse course is likely to put Truss and Kwarteng under huge pressure, less than four weeks after they came to power. Britain has had four prime ministers in the last six politically turbulent years.