Israeli army says 1,500 bodies of Hamas fighters found in Israel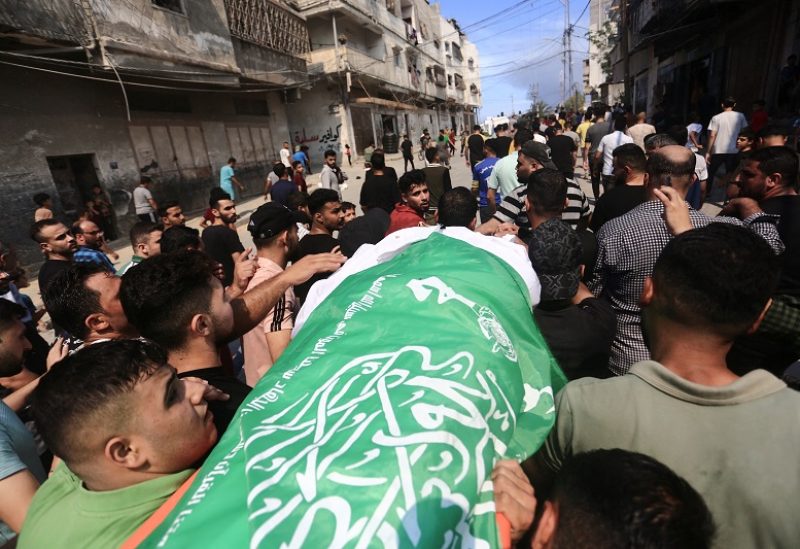 The Israeli army announced on Tuesday that approximately 1,500 bodies of Hamas militants have been discovered in Israel near the Gaza Strip. This discovery comes as Israel continues its airstrikes on the Palestinian enclave. Military spokesperson Richard Hecht informed reporters that security forces have largely regained control over the Gaza border.
"Since last night we know that no one came in… but infiltrations can still happen."
The army had "nearly completed" evacuation of all the communities around the border, he added.
Hecht said the military had deployed 35 battalions to the border area.
"We are building infrastructure for future operations," he said.
This comes after Hamas militants on Saturday morning stormed the border fence under a barrage of rocket fire and killed at least 900 people inside Israel.
In response Israel is carrying out one of its largest air and artillery bombardment of the Gaza Strip that has so far killed at least 687 people, including women and children, in the coastal enclave.
Before dawn on Tuesday, the Israeli military struck what it said were Hamas targets in Gaza, especially in the Rimal neighborhood and in the southern city of Khan Yunis.
Al Arabiya and Al Hadath sources reported that Israeli air strikes destroyed entire neighborhoods, leaving dozens of people dead or without homes.