Air defenses fend off attack near Kyiv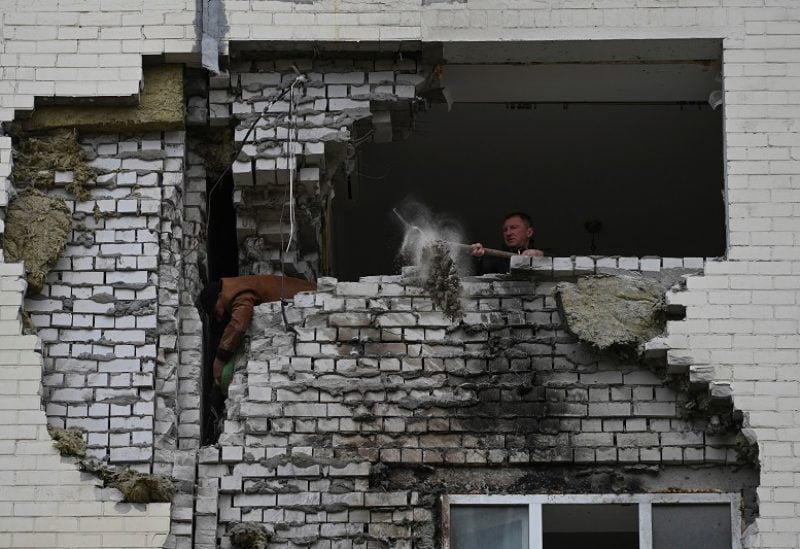 After Russia launched an early morning missile attack, Ukraine activated its air defenses on Monday, officials said.
Air raid sirens also sounded across the country, and authorities warned residents to take shelter.
"Air defenses are at work!" Kyiv's regional administration wrote on the Telegram messaging app, after reports of explosions heard in the region. "Keep calm! Stay in shelters until the air alarm goes off!"
Authorities later issued the all-clear, with Kyiv officials saying air defenses were able to thwart the attack and that no one was injured.
The latest attempted strikes come just days after Russia launched several missiles at targets across Ukraine, killing at least 23 people.
Pope Francis said the Vatican is willing to help facilitate the return of Ukrainian children who were taken to Russia during the war.
He also said the Catholic Church was involved in a mission to secure peace in Ukraine.
"I'm available to do anything," Francis told reporters while flying back from a trip to Hungary on Sunday.
"There's a mission that's not public that's underway; when it's public I'll talk about it," the pope said, without providing further details.
Francis said though that he was willing to do "all that is humanly possible" to reunite families.
Russia has been accused of war crimes for deporting children from Ukraine to Russia. Moscow has denied any wrongdoing, saying children were moved for their safety.
Ukrainian President Volodymyr Zelenskyy spoke with his French counterpart, Emmanuel Macron, on Sunday about new weapons and ammunition deliveries.
"It is very important that Russia receives stronger and stronger signals that the world will not forgive Russia's terror," he said in his nightly video message.
He did not provide further details on the package.
Zelenskyy and Macron discussed a new weapons package as Ukrainian forces prepare to launch a counteroffensive against Russian troops.
He added that Kyiv and its international partners must remain united to "protect our shared values" and ensure that the war is not prolonged.,
He thanked several countries, including Denmark, Slovenia, Germany and Spain, for providing howitzers and armed vehicles, along with planned deliveries of grenades.
A Ukrainian military spokesperson said a drone attack on a Russian fuel depot in Crimea was part of preparations for its planned spring counteroffensive.
"Destruction of enemy logistics is one of the preparatory elements for the powerful actions of our defense forces, which we have been talking about for a long time," a spokesperson for the Ukrainian army's Southern Command said on television on Sunday.
"And this work is preparing for the large-scale offensive that everyone is waiting for," said spokeswoman Nataliya Gumenyuk.
As a result of the strike on Saturday, a large Russian fuel depot caught fire in the port city of Sevastopol in Crimea.
The Ukrainian government has not claimed responsibility for the attack, but the military intelligence service said similar blasts would continue.